Date: June 21, 2023
Time: 8:30 AM MDT | 8:00 PM IST | 9:30 AM CDT
Topic: Effective SOC Management and Incident Response
Watch Now
Abstract: As organizations adopted remote work models and migrated over to the cloud, there has been an addition of newer attack surfaces, making global infrastructures even more vulnerable. Security Operations Center (SOC) transformation is key to future-proofing security and lays the foundation to cyber resiliency and effective threat remediation. SOCs comprise elements that defend against various cyber threats and follow a defense-in-depth approach to cybersecurity. SOC teams are designed to analyze, detect, monitor, respond to, and remediate security incidents in ways that benefit organizations and enhance customer reputation. Driving operational excellence can help improve every aspect of business operations and enable SOC teams to stay ahead of the curve when dealing with the latest cybersecurity threats. This webinar highlights the top strategies SOC teams utilize to mitigate threats, what's needed for effective SOC management, key traits of good threat intelligence collection, top SOC monitoring technologies, security policy drafting, incident response detection measures, and threat remediation.
Key takeaways:
learning how to build and develop reliable SOC teams
understanding the cybersecurity landscape and the role good SOC management plays
discovering the top incident response detection tools, techniques, and workflows
learning about data backup, recovery, and how to respond to incidents in the event of security breaches
learning how to enhance your cybersecurity policies and SOC management
Speaker: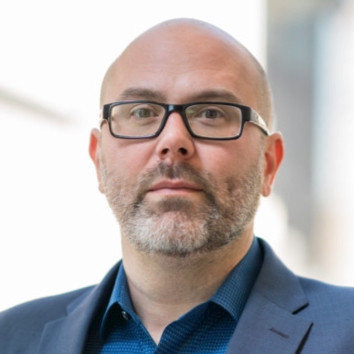 Randy Thomas, Director of Advanced Security Services at Syntax
Bio: Randy is responsible for the SOC, security product development (which includes Detection as Code), DFIR, incident command (IC), vulnerability management, threat intelligence-driven security operations, threat hunting, and offensive security at Syntax, a leading managed cloud provider.
He has over 21 years of experience in enterprise cybersecurity in a wide range of environments, including the U.S. Military and intelligence to commercial ECOM, retail, and MSP/MSSP markets. He leverages his combined 28+ years of enterprise IT experience and 18 years of experience in DevOps/DevSecOps SOC, security engineering, and software development to deliver high-quality security products and solutions.
*Examples, analysis, views and opinion shared by the speakers are personal and not endorsed by EC-Council or their respective employer(s)