Date: June 13, 2023
Time: 3:00 PM BST | 6:00 PM AST | 7:30 PM IST
Topic: The Role of Humans in Cybersecurity: Transforming Vulnerabilities into Strengths
Watch Now
Abstract: In 2022, according to the Verizon Data Breach Investigations Report, 82% of data breaches involved human error. Nevertheless, the investment in remediating this threat vector has been abysmal with regard to attention, resources, and funds. Throwing more technology at the "problem" or ramping up Security Education, Training, and Awareness (SETA) programs has not helped significantly. Human factors require human interventions. This webinar focuses on the psychology of human behavior and how it can be leveraged to transition from being a problem to being the solution.
Key takeaways:
cyberpsychology and human-centered cybersecurity
cybersecurity advice fatigue and whether our ill-managed cybersecurity programs are to blame
accidental insiders and their perceptions of cyber risk
human behavior as a driver of cybersecurity assurance
Moderator: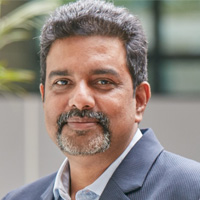 Sunil Varkey, Security Professional
Bio: Sunil Varkey has over 27 years of leadership experience specializing in cybersecurity with large corporations in banking, telecom, ITES, software, and manufacturing in the Middle East, U.S., and India.
Panelists: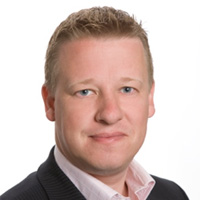 Darren Thomson, Vice-President of Product Marketing, One Identity
Bio: During his 30 years in the software industry, Darren has worked in various technical and marketing leadership positions. He currently holds the position of Vice President of Product Marketing at One Identity, a digital identity security provider. Before this, Darren helped CyberCube (a data and analytics provider) to define solution propositions and go-to-market strategies as it ventured into the cyber insurance marketplace. Darren served as the Field-CTO at Symantec in EMEA for several years, where he was responsible for a team of around 200 technicians and operated as one of Symantec's senior-most evangelists in the fields of cloud, IoT, risk management, and security strategy.
Darren is a published author, his latest book being Delivery Utility Computing: Business Driven IT Optimization (ISBN 0-470-01576-4). He was educated in Hertfordshire, UK and holds a Certificate of Higher Education (Cert HE) in Social Science as well as several IT-related qualifications, including ITIL Practitioner and Management of Risk ("MoR") accreditations from the UK Office of Government Commerce.
Darren's interest and research into the intersections of traditional psychology, criminal, and modern cyber defense give him unique perspectives on how we should be defending our organizations and institutions from cyber threats in the 21st century.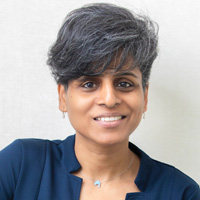 Mary Aji, Consultant – Human Factors in Cybersecurity/ Cyberpsychology
Bio: Mary calls herself an "accidental marketer," as she started her career as a software engineer and then carved a niche for herself as a tech marketer in the cybersecurity industry. Over a career spanning 20+ years, Mary has worked with a vast portfolio of cybersecurity vendors and channel partners in the EMEA region. Espousing her passion for tech and zeal for creativity, she has launched a myriad of strategic marketing campaigns and events in the MENA region for technology vendors through the channel. An award-winning channel marketing champion, an ardent cybersecurity enthusiast with a keen interest in human factors, and an aspiring cyberpsychologist, Mary is currently an independent cybersecurity marketing consultant.
*Examples, analysis, views and opinion shared by the speakers are personal and not endorsed by EC-Council or their respective employer(s)