Our Mission
Through quality distance educational programs, excellence in teaching and research, and direct connections to the Information Assurance industry, EC-Council University aspires to be an educational leader in information assurance. Our students of today will become the Information Assurance leaders of tomorrow.
A Message From the EC-Council University President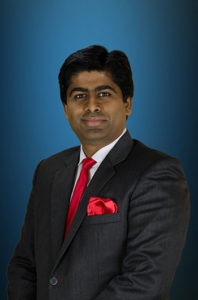 At EC-Council University, we have high aspirations for our students. They will be tomorrow's technology leaders. We strive to prepare our graduates to embrace the challenging position of Information Security and Information Assurance Specialists in International organizations worldwide. We consider this to be the school where chief information security officers and e-business architects of world class stature are educated.
We have built this institution on four main principles. First, we understand the Technology Revolution and aim to prepare our students to excel in the new future. Second, we embrace a new learning paradigm where knowledge is shared across space, time, and medium using our Learn Anywhere Anytime model. Third, we provide course content and materials that are highly relevant and fresh out of many research and development labs. Finally, we believe in a professional faculty who openly share their experience and knowledge with our students.
It is these principles and a strong sense of mission that drives all my colleagues and associates of EC-Council University to provide not only the most high-tech content and learning resources, but also a learning system and environment which allows every student at EC-Council University to learn, experience, and lead into the digital age with confidence.
Jay Bavisi - President of EC-Council University