What Studying at ECCU Means
At EC-Council University you will have the opportunity to reach your full potential and the chance to train to become technology leaders of tomorrow. Our students learn to embrace the challenging position of Information Security and Information Assurance Specialists in International organizations worldwide.
This institution was built on four main principles:
Technology Revolution – Preparing our students to excel in the new future.
Learn Anytime, Anywhere – Knowledge is shared across space, time, and medium.
Fresh and Relevant Courses – Course content and materials that are from many research and development labs.
Professional Faculty – Openly sharing their experience and knowledge with our student
Learn How ECCU Made a Difference in Kwame Sam Biney's life.
Why Choose EC-Council University?
Study At An Accredited University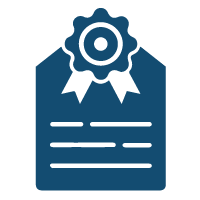 EC-Council University is accredited by the Distance Education Accrediting Commission (DEAC) — a private, non-profit organization that operates as a national accreditor of distance education institutions. The DEAC is listed by the U.S. Department of Education as a nationally recognized accrediting agency as well as an acknowledged member of the Council for Higher Education Accreditation (CHEA).
Network With A Wide Range of Professionals
ECCU has students attending courses form all across the globe. This makes for a great opportunity to interact and form professional relationships with other current and aspiring cybersecurity professionals from various countries, ethnicities, cultures, and backgrounds.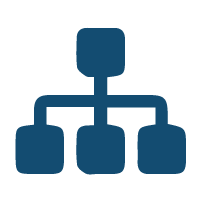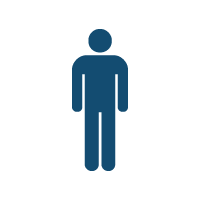 You will gain a world-class education, which will help you prepare for a leadership career in cybersecurity. ECCU has a very strict policy of hiring faculty who have real-world experience and these leaders will help mold you as a capable leader in this field. This is the result of over 200 years of combined experience and tenacious work of various cybersecurity leaders and practitioners, all of whom are part of the faculty. This gives students a glimpse into the life and responsibilities they will face when they move into those professional positions.
Our Online Courses Make Your Life Easier
All EC-Council University courses follow online/distance education methods, providing the students with easy access and flexible class schedules, following the "Learn Anytime, Anywhere" model. This is both time saving and is a great asset for working students.
Even the exams can be attended in the comfort of your own house, as long as you are comfortable with it being proctored!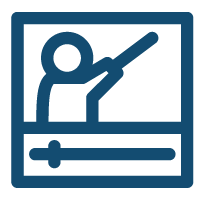 Our Courses are Knowledge and Skills-Based (iLabs)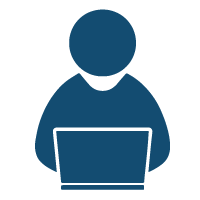 Students studying the degree course at ECCU are granted access to the iLabs where they can put into practice what they have learned in theory, ensuring that their learning is both knowledge and skills-based. This makes them better prepared for work-life and also helps them stand out from the crowd as they have hands-on experience.
Every year, at ECCU, we recognize those students, faculty, and staff members who excel in both academics and leadership through service, talent, and skills to the university and community. We ensure that this impact is felt not by the awardee alone but by our community and learners as well.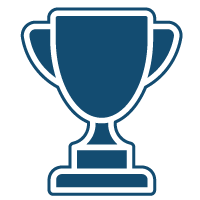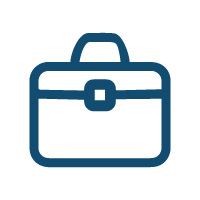 The programs at ECCU will help you prove your leadership skills and show that you are ready for the next step in your career by allowing you to attain an accredited degree from one of the finest brand names in the industry for cybersecurity.
Transfer Credits From Your Degree To A Certification
EC-Council University has certain EC-Council cybersecurity certifications within the degree programs, so that students can master certain specialities along with their courses. Once a student has completed and passed their ECCU degree, they will be eligible to attend the certification exam. Learn more here.
At the same time, EC-Council certified holders have the option to transfer the earned credits to their degree, after achieving a successful application!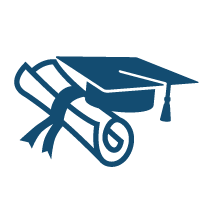 Opt For A Flexible Payment Plan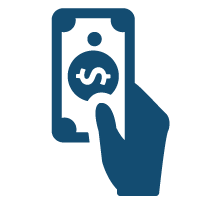 At EC-Council University, we understand that not everyone has the resources to pay the full payment plan in a single attempt. For this reason, our students are offered the opportunity to pay for a class as they study (in three installments). Learn more here.
Gain Access To A Variety of Scholarship Opportunities
An education is a major foundation of any person's professional and personal growth. At EC-Council University, we not only recognize and help many students gain access to a chance at holding a scholarship, but also have many scholarship opportunities for our students, conducted through the years.
ECCU is also dedicated to equipping our veteran community to become heroes and warriors in the battle for cybersecurity. Learn more here.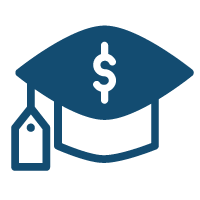 Still don't believe that EC-Council University should be your choice? Take a look at what some of our students and faculty have to say here.