Graduate Certificate Program
Choose from 6 Programs
New Term Starts on January 8, 2024
Graduate Certificate Program
Choose from 6 Programs
New Term Starts on January 8, 2024
Online Graduate Certificate Programs in Cyber Security
Our Graduate Certificate Programs give you the Specializations Edge you need to be successful
Cybersecurity is one of the fastest-growing and most undefined fields in today's world. Globally, definitions of cybersecurity vary as much as the information that is being protected.
From government secrets and corporate intelligence to competitive advantage and the private medical information on individuals, data protection is a daunting task. Organizational roles are widely unknown, and many economies are failing from a security perspective. Hackers and cybercriminals now operate in large organized crime rings making billions of dollars from unsuspecting individuals, corporations, and governments. No one is safe.
EC-Council University's Graduate Certificate Program focuses on the competencies necessary for cybersecurity professionals to become managers, directors, and CIOs. Students will experience not only specialized technical training in a variety of IT security areas, but they will also acquire an understanding of organizational structure and behavior, the skills to work within and across that organizational structure, and the ability to analyze and navigate its hierarchy successfully. Each certificate targets skills and understandings specific to particular roles in the IT security framework of an organization. The certificates can be taken individually or as multiples of up to five––each building across knowledge domains from IT practitioner skill levels to IT executive skill levels.
Program Benefits
Program Delivery
Duration
Transfer of Credits
Program Benefits:
EC-Council University has created a sample framework of functional and executive roles derived roughly from the United States Department of Homeland Security Essential Body of Knowledge (EBK), as published in 2007.
Using that EBK matrix and the job roles identified in the U.S. Department of Defense descriptions (DODD8570.2) and corporate/industry input, the organization of the ECCU Graduate Certificate Program was created.
Born from the ECCU Master of Security Science Curriculum and mapped to industry standards, each graduate certificate contains a series of benefits:
Preparation for Industry Recognized Certifications
NSA Program Mappings
Executive Leadership Development
Master's Level Education
Promoting Critical Thinking
Ethical Practice
Scholarship & Research
Specific courses in the certificates satisfy program requirements for the federal NSTISSI (National Security Telecommunications and Information Systems Security Committee) 4011, 4012, 4013A, 4014, 4015, and 4016 standards for Information Systems Security Professionals, Designated Approving Authorities, System Administration in Information Systems Security, Information System Security Officer, Systems Certifier, and Information Security Risk Analyst, respectively.
Please see individual graduate certificate pages to identify the mappings.
The specified courseware has been certified at the highest national level by the Committee on National Security Systems (CNSS) and maps to the NSTISSI standards listed above. For more information, please visit CNSS – The Committee on National Security Systems.
The graduate certificates build upon each other, moving students through levels of skills and knowledge increasingly directed to managerial and leadership positions in cybersecurity.
Graduate certificates do not guarantee certification, but do prepare students to challenge the various independent industry examinations.
Program Delivery:
EC-Council University programs are delivered 100% online. EC-Council University has refined the course delivery to include online delivery methods with instructor-led e-learning components alongside individual assignments to create a successful, flexible learning environment to meet the tough scheduling requirements of today's busy IT professionals.
Duration:
Each program can be completed in 3 to 9 months.
Transfer of Credits:
Turn Your Certification into a Degree!
As a prospective EC-Council University student and current EC-Council Certification holder, you can also earn credits toward your courses based on your prior learning/industry certifications.
For more information on the Transfer of Credit program, click here.
Our Graduate Certificate Programs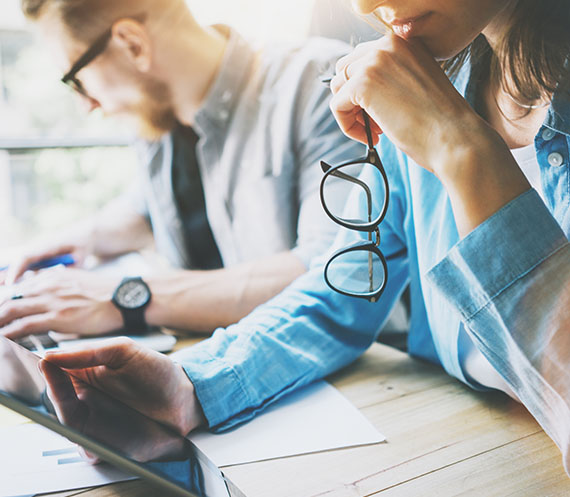 Information Security Professional
The Information Security Professional Graduate Certificate focuses on three areas:
Ethical hacking & Countermeasures
Managing Secure Network Systems
Research and Writing
The unique combination of these content areas creates the functional and organizational skill set required to design and direct the implementation of any information security plan. Upon completion of the certificate, the student will possess the ability to build, maintain, test, and communicate a secure structure at every level of the organization.
This certificate provides the framework for the four subsequent certificates and/or the Master of Security Science.
Security Analyst
This concentration focuses on testing methods and techniques to effectively identify and mitigate risks to the security of a company's infrastructure while providing application and network-based security vulnerability assessments, penetration tests, and securing wireless networks including authentication, authorization, and encryption in accordance with industry-accepted methods and protocols.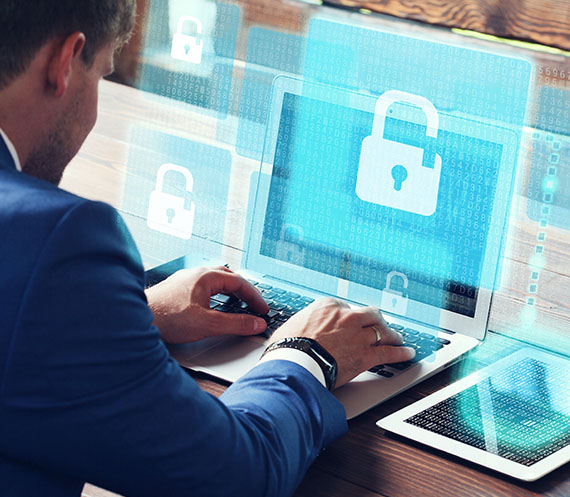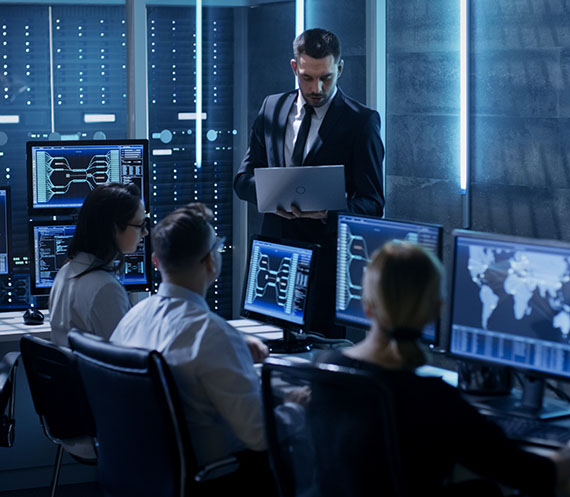 Enterprise Security Architect
This concentration focuses on planning, analyzing, designing, configuring, testing, implementing, maintaining, and supporting an organization's computer and network security infrastructure. It also covers hardening enterprise architecture from the most advanced attacks, secure programming practices to overcome these inherent drawbacks to pre-empt bugs from the code and designing and implementing cloud security.
Digital Forensics
This certificate offers the required skills and expertise to conduct a digital forensics investigation successfully. The course enables the candidates to practice on a variety of digital devices activities including searching and seizing, acquisition, chain-of-custody, analysis, preservation, and reporting of digital evidence. Additionally, this certificate program offers foundational knowledge of cyber laws in different domains, such as trademark, digital rights, copyright, patents, computer crimes, hacking, privacy issues, and prosecution.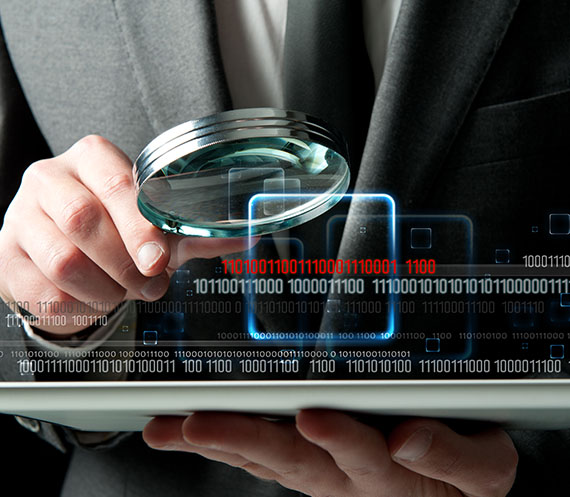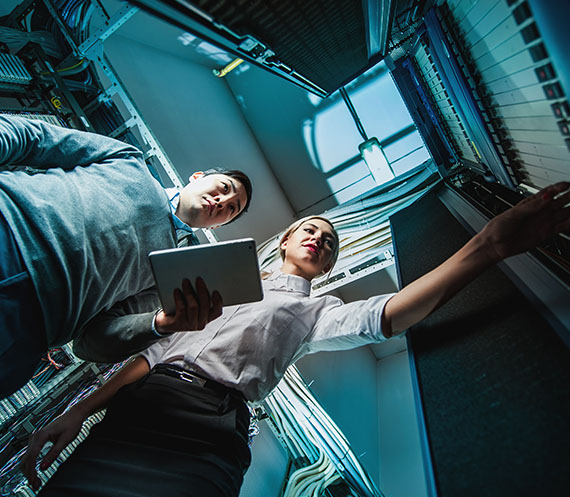 Incident Management and Business Continuity
This concentration focuses on handling and responding to various security incidents, identifying vulnerabilities and taking appropriate countermeasures to prevent information failure risks, and the skills to identify, structure, forecast, envision, design, plan, implement, account for, and lead a team through change that has been strategically planned to advance the organization.
Executive Leadership in Information Assurance
This graduate certificate focuses on providing the fundamental skills that are needed to understand global leadership concepts, bring together all the components required for a C-Level position, and providing students with the knowledge of how to manage IT security projects to enhance the success rate for both organizations and IT managers.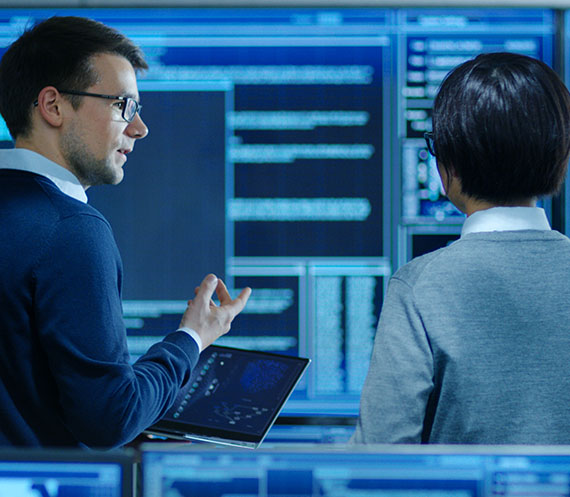 Graduate Certificate Program Requirements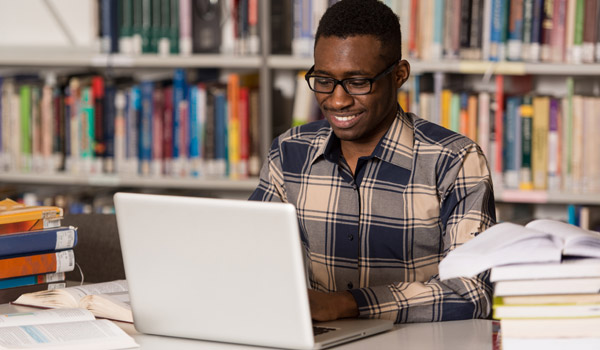 Technology Fee: $50 per term

Graduation Fee: $200

Transcript fee: $10+Shipping**

Transcript fee: $10+shipping**

Transcript w/Apostille: $20+shipping**

Specialization: Security Analyst
Fee: $1200

Specialization: Executive Leadership in Information Assurance Exam Fee: $999