Date: January 28 2022
Time: 12 PM EST/ 6 PM CET/ 10.30 PM IST
Topic: Starting a Career in Cybersecurity: Essential Skills for Today's Professionals
Watch Now
Abstract:
Given that the threat landscape has increased in scope and remote workers are soft targets for hackers, organizations across the globe are looking to hire qualified information and cybersecurity specialists. The need for qualified, ethical hackers, network defenders, cybersecurity analysts, system administrators, SOC analysts, information security analysts, and digital forensics analysts, among a bevy of other roles, will only continue its steady increase for the foreseeable future.
The demand for cybersecurity professionals is at an all-time high as the number of cyberattacks rises, making security a priority for enterprises. Given the rewarding opportunities in the field, the time is ripe for early-career professionals, aspirants, and high school students who want to start their journeys in this vast domain. Cybersecurity experts are in demand across various industries, including banking and financial services, information technology and management, government agencies, and consulting services. This webinar focuses on the scope and career growth in the cybersecurity industry for aspirants and professionals alike.
Key takeaways:
Understand what entry-level Cybersecurity careers are in demand.
Explore the various skills required to succeed.
Access learning pathways to get started!
Speaker: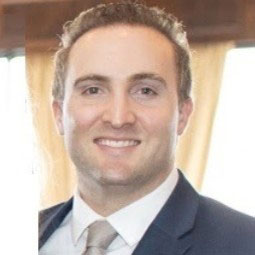 Wesley Alvarez, Director of Academics, EC Council, Tampa, FL
Bio: Wesley Alvarez is a native of western New York with a keen interest in cybersecurity education and new technologies. He carries more than 12 years of experience in strategic cybersecurity program development in compliance with academic and industry accrediting standards. Throughout his career, Wesley has worked on project development, program mapping, and course integration for top industry certification bodies, including EC-Council. Wesley is the creator of the globally recognized EC-Council Academia program, which supports a network of more than 2,000 secondary and post-secondary institutions worldwide, focusing on certification and stackable credentials, accelerated workforce pathways, hands-on education, disruptive learning environments, cyber competitions, and more. This program supports tens of thousands of students each year with hands-on, tactical cybersecurity education courses via the EC-Council Academia Series.
Wesley's vision is to bridge the gap between the dynamic information security industry and higher-education classrooms to ensure students transitioning to their professional careers are properly equipped with a career-based education.
*Examples, analysis, views and opinion shared by the speakers are personal and not endorsed by EC-Council or their respective employer(s)