Date: January 17, 2023
Time: 7 p.m. IST/8.30 a.m. EST/2.30 p.m. CET.
Topic: True Cyber Emergency Stories and Leadership Action Plans
Watch Now
Abstract: Cyberthreat incidents are a concern as they impact business continuity, necessitating the need for more emphasis on cybersecurity. Over the past few years, there has been a dramatic increase in major cybersecurity incidents affecting large, medium, and small organizations in the public and private sectors. The Colonial pipeline incident was a prime and the most impactful example of how incidents in the digital world can disrupt day-to-day activities, public order, and probably even a nation's economy. In comparison, cyber emergencies in business organizations may not seem to have a tremendous impact but have higher occurrence frequencies and will result in a monetary loss of the business. These disruptive incidents, from ransomware to data breaches, have raised the stakes for technology and security leaders. The current webinar aims to shed light on the growth of cyberattacks and how organizations can prepare for incidents with a response and business continuity plans.
Key takeaways:
What is the reason behind the alarming rise in cyber emergencies?
What action steps can government leaders take to prepare for cyber emergencies before, during, and after they happen?
Why do businesses need an incident response and business continuity plan in addition to existing security detection and prevention systems?
Important emergency drills, simulations, and tabletop exercises to train and determine the response-ready state of your organization and staff
Speaker: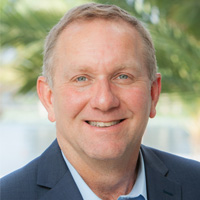 Dan Lohrmann, Field Chief Information Security Officer (CISO)
Bio: Daniel J. Lohrmann is an internationally recognized cybersecurity leader, technologist, keynote speaker, and author with more than 30 years of experience in the computer industry. He holds a Master's Degree in Computer Science (CS) from Johns Hopkins University in Baltimore, Maryland, and a Bachelor's Degree in CS from Valparaiso University in Indiana.
During his distinguished career, Lohrmann has served global organizations in public and private sectors in various executive leadership capacities, receiving numerous national awards, including CSO of the Year, Public Official of the Year, and Computerworld Premier 100 IT Leader.
Lohrmann led the Michigan government's cybersecurity and technology infrastructure teams from May 2002 – August 2014. He currently serves as the Field CISO, Public Sector for Presidio, leading the cybersecurity advisory services for public sector clients. In addition, he has advised senior leaders at the White House, National Governors Association (NGA), National Association of State CIOs (NASCIO), U.S. Department of Homeland Security (DHS), federal, state, and local government agencies, Fortune 500 companies, small businesses, and non-profit institutions.
He has written two books, "Virtual Integrity: Faithfully Navigating the Brave New Web" and "BYOD For You: The Guide to Bring Your Own Device to Work," and is a co-author of "Cyber Mayday and the Day After: A Leader's Guide to Preparing, Managing, and Recovering from Inevitable Business Disruptions."
*Examples, analysis, views and opinion shared by the speakers are personal and not endorsed by EC-Council or their respective employer(s)