Date: December 21, 2022
Time: 8.00 p.m. IST/9.30 a.m. EST/3.30 p.m. CET
Topic: Hacking Trends for Web Applications and What We Can Expect In 2023
Watch Now
Abstract: With organizations shifting their digital infrastructure to the cloud, the frontier of security and associated threats and vulnerabilities have changed drastically. Technological advancements such as remote access, application programming interface (API), automation capabilities, artificial intelligence (AI), etc., further influence the threat landscape. Logically, incorporating new technologies will bring newfound opportunities from the perspective of both cybersecurity and cyberthreats.
While threat actors aim at finding the new vulnerabilities among these changes, the role of the security personnel is to determine the risks and implement adequate measures to mitigate these risks. To deal with the evolving threat patterns, security professionals and aspirants need to learn and understand the change occurring as part of the technology trend and assess its impact from the security perspective for web and mobile applications. The upcoming webinar discusses current trends and noticeable changes that will affect the application's security capabilities.
Key takeaways:
Role of AI and ML in improving incident detection and response
Understanding the need for a cloud-ready security solution
Impact of increased API integration on application security
Role of automation in enhancing the security capabilities
The role of DevSecOps and container security for applications
Speaker: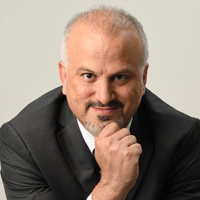 Dr. Erdal Ozkaya, CISO at Xcitium
Bio: Dr. Erdal Ozkaya is listed among the top 50 technology leaders by IDC and CIO Online. He is a passionate, solutions-focused professional with a comprehensive global background in information technology, information security, and cyber security.
Dr. Erdal is a collaborative team leader with the key areas of his expertise spanning end-to-end IT solutions, management, communications, and innovation. He is committed to delivering accurate, accessible resources to inform individuals and organizations of cybersecurity and privacy matters in the internet age. In addition, he is a well-known public speaker, an award-winning technical expert, a book author, and a writer of certifications (courseware and exams) for prestigious organizations such as Microsoft, EC-Council, and other expert-level vendors.
Some of his recent awards include:
2022: Global Cybersecurity Leader of the Year (InfoSec Awards
Best IT Blogs by Cisco (Top 5)
DX Inspire Award
Microsoft Most Valuable Professional
Alumni Award Nomination by Western Sydney University
2021: Best CISO for Banking and Financial Sector
CIO Online & IDC: Top 50 Technology Leaders, Security Magazine Top CISO
Tycoon Success Magazine, Technology Leaders to Follow
EC-Council C|EH Hall of Fame
Microsoft Most Valuable Professional
2020: Khaleej Times "CISO Power List"
*Examples, analysis, views and opinion shared by the speakers are personal and not endorsed by EC-Council or their respective employer(s)