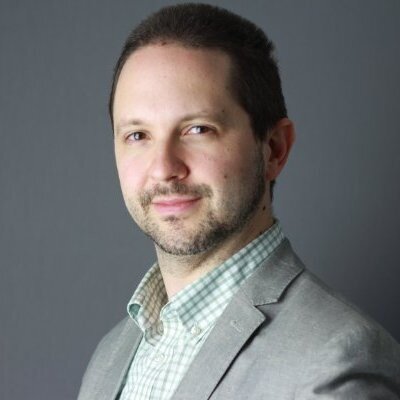 Speaker Tom Kartanowicz
Designation: Regional CISO of Commerzbank North America
Topic: What Keeps CISOs Up at Night
Date of Webinar: 23rd Nov, 2020
Time and Location: 08:00 am EST/ 6:30 pm IST/ 01:00 pm GMT
Watch Now
Speaker Bio:
Tom Kartanowicz has been working in IT and information security for over 20 years with experience in systems administration, risk management, network security and security awareness. As Regional CISO for Commerzbank North America, Tom leads the information security risk, business continuity and physical security teams. He previously worked at Natixis North America, Principia Partners and NYU Stern School of Business. Tom holds a Master of Science in IT from the University of Maryland and a Bachelor of Arts in Computer Science from New York University. He is a member of ISSA, ISC2 and ISACA and has CISM and CISSP certifications. Tom is also on the cybersecurity advisory board for Ithaca College. Tom has appeared as a panelist and speaker at various events, including Gartner, Risk.Net and Columbia University.
Topic Abstract:
What are the different types of CISOs in 2020? Ranging from the IT security ninja to the non-IT business expert, today's CISO is responsible for protecting their organizations from an ever-changing threat landscape. This talk will examine those threats, along with common vulnerabilities and risks that keep CISOs up at night.
Some of the things that will also be discussed are:
a. The CISO of 2020 cannot operate alone and security is a team sport. Get to know your legal and compliance teams and don't be a stranger to corporate communications folks either.
b. You don't have to know the intricacies of manufacturing widgets but have a basic understanding of what you are trying to protect.
c. Test your program by "practicing" incident response exercises, penetration testing and making sure your employees know what to do.
There will also be a look into plenty of non-technical areas that worry CISOs, such as regulatory compliance, third-party risk management, and attracting and retaining talent.
Think of this webinar as a "So you want to be a CISO" talk inspired by Tom's first year-and-a-half as a CISO at a new company.
Key takeaways:
Communication is key.
Understanding the business, you are in.
Like any sport, practice is a must.
*Examples, analysis, views and opinion shared by the speakers are personal and not endorsed by EC-Council or their respective employer(s)