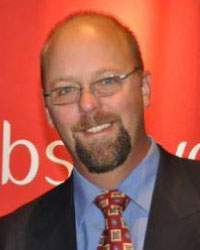 Speaker Dr. Shawn P. Murray,
Designation: President & Chief Academic Officer at Murray Security Services and the Chief Operation Officer at ISSA International
Topic: What can you do with a master's degree in cyber security?
Date of Webinar: 21st May, 2020
Time and Location: 7.30 am MST/ 7 pm IST/ 1.30 pm GMT
Watch Now
Speaker Bio:
Shawn Murray is President and Chief Academic Officer at Murray Security Services and is assigned to the United States Missile Defense Agency. He is assigned as a Senior Cyber Security Professional and is an officer in the US Civil Air Patrol. His previous assignments include work with the US Army Cyber Command in Europe, US Air Force and with Commercial Industry in various roles in Information Assurance and Cyber Security.
Dr. Murray has worked with NSA, FBI, CIA and the US Defense and State Departments on various Cyber initiatives and has over 20 years of IT, communications, and cybersecurity experience. He has presented as a featured or keynote speaker for numerous conferences and enjoys teaching and presenting as a guest lecturer at his Cyber Academy and for several universities. He holds several degrees to include an Applied Doctorate in Computer Science with a concentration in Enterprise Information Systems.
Topic Abstract:
In many fields of work, a master's degree is considered an entry-level requirement for leadership. But in the cybersecurity industry, professionals with an average of 4+ years of experience prefer a master's degree to attain specialized knowledge and rise faster in their careers.
However, the avenues to attain an accredited master's degree in cybersecurity is limited, much of the existing workforce is made up of certificate holders or undergrads with a certificate. The industry is facing a huge gap between workforce supply and demand, especially for senior positions where candidates are expected to demonstrate special on-ground experience and team handling capability.
In this webinar, Dr. Shawn P. Murray will focus on three key points that will take your career to new heights.
How a master's degree will help your career
Present scenario of the cybersecurity market
Learn what the job market has in store for you
Who can attend this:
Undergrad Students
Working Professionals
Cybersecurity aspirants
*Examples, analysis, views and opinion shared by the speakers are personal and not endorsed by EC-Council or their respective employer(s)