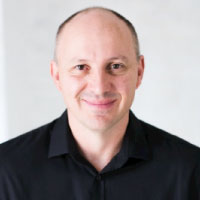 Speaker Dawie Wentzel,
Designation: Head of Cyber Forensic Investigations, Absa Group
Topic: Upgrade Your Career with Ethical Hacking
Date of Webinar: 16th July, 2020
Time and Location: 2:30pm IST / 11:00am CAT/ 10:00am BST
Watch Now
Speaker Bio:
Dawie Wentzel, Head of Cyber Forensics Investigation at Absa Group, is responsible for managing the groups Cyber Forensic Investigations (CFI) function. Dawie has more than 20 years of experience working in the Financial Services industry and Law Enforcement environments and is a keen explorer of the latest forensic tools and techniques to optimize incident response, digital forensic investigations, and eDiscovery. Dawie co-established the Cyber Forensic Investigations Lab at Barclays Africa in 2014 and holds a Masters' degree (MSc) from The University of South Africa (UNISA).
Topic Abstract:
Are you shuffling through IT job roles, trying to find one that provides stability and job security? The cybersecurity industry has a huge dearth of skilled professionals, leaving their unemployment rate at zero percent—one of the most important domains in the cybersecurity industry is Ethical Hacking.
In this webinar, we will learn why ethical hacking is the best option for a transition into the cybersecurity industry and the perks of being an Ethical Hacker.
Key takeaways:
How to build a better future through cybersecurity
The role of an Ethical Hacker and why they matter
How ethical hacking lays the foundation for better prospects in higher management roles
*Examples, analysis, views and opinion shared by the speakers are personal and not endorsed by EC-Council or their respective employer(s)