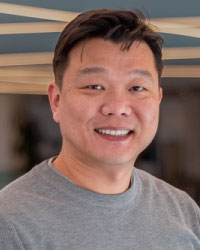 Speaker Tae Kim,
Designation: Cyber Intelligence SME at Capital One
Topic: The human factor behind APT group
Date of Webinar: 16st Apr, 2020
Time and Location: 11:00 am EST/8:30 pm IST/ 3:00 pm GMT
Watch Now
Speaker Bio:
Mr. Tae Kim is currently a member of Capital One Financial Corporation's cyber intelligence team. In this role, he observes and analyzes cyber threats ranging from cybercriminals to advanced persistent threats (APTs). He has over 14 years of experience with collecting and analyzing cyber intelligence in the commercial sector and the U.S. Intelligence Community. During his time supporting the U.S. Intelligence community, he contributed to finished intelligence products, briefings on cyber issues, and founded an inter-agency working group on APTs. He also frequently spoke at high-level government meetings and conferences on cyber topics. Before his work on cyber intelligence, Mr. Kim was an intelligence officer at the Central Intelligence Agency.
Topic Abstract:
This is a talk about human beings behind the keyboard. As cybersecurity practitioners look at tracking threats across the landscape, they often get bogged down by the sheer amount of technical data. And to parse through that data, they are sorted and differentiated by their technical signature. Then as we focus on what they are doing, we often forget that they are actually human beings behind those activities.
It is important to remember the human element within the threat groups out there. In addition to figuring out what they are doing, understanding the "why" behind their activities can help with efforts to defend our enterprise better. Individuals behind many APT groups have a clear mission, most of which are publicly known, on what they are trying to achieve. Therefore, enterprises have to look within to determine how their data holdings may align with those missions to help better predict future defensive needs.
*Examples, analysis, views and opinion shared by the speakers are personal and not endorsed by EC-Council or their respective employer(s)