Date: August 18, 2023
Time: 8:00 A.M. MDT | 7:30 P.M. IST | 9:00 A.M. CDT
Topic: Network Security Fundamentals: Understanding Threats and Vulnerabilities
Watch Now
Abstract: Network security secures communications between users and assets and creates a shield that protects organizations from external and internet threats. It ensures that users have access to specific parts of the network and that their privileges can be authorized and revoked, depending on their online behaviors and activities. Securing the network landscape is a constant challenge since threat vectors are always evolving. To understand how network security evolves, we must first get an overview of the landscape and know what companies are doing proactively to monitor and defend against threats and vulnerabilities. This webinar serves as an introduction to the fundamentals of network security and provides an overview of the best network security practices and vulnerability assessment techniques. It offers additional guidance on cyber awareness training for employees, along with recommendations for enhancing an organization's security posture. Participants will also gain a fresh perspective on how to defend themselves from phishing, ransomware, malware, and other network security threats.
Key takeaways:
an introduction to the network security landscape
the current state of attack surfaces, their expansion, and ongoing evolution
being aware of potential risks while interacting with threat vectors and responding to incidents
learning about common network security threats, vulnerabilities, security policies, and gaps
understanding how to improve cyber awareness in organizations and enhancing the overall security posture
discovering the latest network security practices, threat remediation platforms, and solutions
Speaker: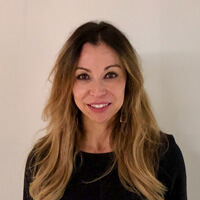 Marlene Veum, Independent Cybersecurity Executive Leader and Advisor, Enterprise and Emerging Web3 and Decentralized Technologies
Bio: Marlene is a highly experienced cybersecurity leader with a successful career spanning over two decades. She has been instrumental in secure product development, enterprise and cloud operations, architecture, engineering, governance, risk and compliance, 24×7 Security Operations Center (SoC), incident response, insider threats, and internal audits of various international companies and industries. Marlene also proudly served in the United States Air Force Reserves, where she retired from a space and cyber intelligence missions career focused on defending critical national assets.
As a cybersecurity expert, Marlene is helping organizations and industry influencers navigate digital transformation for trusted services in enterprise, cloud, and emerging technologies. Marlene is a Certified Information Systems Security Professional (CISSP), and Certified Cryptocurrency Security Standard Auditor (CCSSA), pursuing an MSc in Blockchain and Digital Currency.
*Examples, analysis, views and opinion shared by the speakers are personal and not endorsed by EC-Council or their respective employer(s)