Date: September 28, 2023
Time: 9:00 AM EDT | 8:00 AM CDT | 6:30 PM IST
Topic: Trends in the Cyber Insurance Market: Challenges and Opportunities
Watch Now
Abstract: The global cyber insurance market has seen a significant increase in recent years, largely due to the purchase of cyber insurance by large corporations and multinational companies. This has left small and medium-sized businesses as an untapped market for cyber insurance, presenting a particular challenge for insurers to provide the appropriate coverage to the millions of businesses worldwide. As sophisticated attacks continue to increase, smaller companies are becoming more and more of a target, especially as larger corporations fortify themselves by investing more and more in cyber security and insurance.
Predicting the impact on information security has become increasingly difficult. Cyber incidents can have widespread consequences, affecting the insured and their customers, vendors, and partners. This complexity requires insurers to design comprehensive policies that cover various potential liabilities. On the other hand, these challenges have created opportunities for innovative cyber insurance products and services. This webinar focuses on understanding cyber insurance market trends and exploring how insurers can navigate the ever-evolving cyber landscape and enhance their risk assessment methodologies. In doing so, insurers can effectively reach beyond large corporates to deliver cyber insurance solutions for micro, small and mid-sized businesses.
Key takeaways:
How cyber insurance can become more mainstream
Modes of risk analysis in a rapidly changing threat landscape
How insurers can help businesses mitigate risks and prevent potential cyber incidents
Methods for reducing claim frequency and severity
Speaker :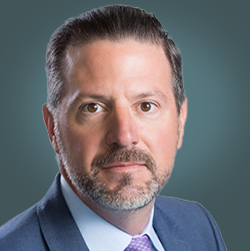 Matt Cullina, Head of Global Cyber at TransUnion.
Bio: Matt Cullina is the Head of the Global Cyber Insurance Business at Transunion. He joined Transunion in 2021 via the acquisition of Sontiq, an intelligent identity security company. Cullina is responsible for driving the global growth of Transunion's comprehensive cyber solutions and strengthening strategic partnerships throughout the insurance markets.
Cullina brings over 25 years of experience in cyber services, insurance research, development, and claims management. Prior to Sontiq's acquisition of Cyberscout in 2021, he served as Managing Director of Global Markets at Cyberscout. Before that position, Cullina was CEO of Cyberscout from 2008 to 2018, and he helped to guide Cyberscout's maturity from a single-product business focused on the US to developing a global footprint, as they became the leading provider of personal and commercial cyber solutions to the insurance industry.
With a rich background in the property casualty industry, Cullina has held complex claims management roles at Travelers and Allianz. Additionally, he served as Director of Product Development for MetLife's P&C company and was responsible for the product development and management of MetLife's personal lines offering.
*Examples, analysis, views and opinion shared by the speakers are personal and not endorsed by EC-Council or their respective employer(s)