Date: February 16, 2022
Time: 3 p.m. CET/ 9 a.m. EST/ 7:30 p.m. IST
Topic: Implementing Effective Information Security Architecture for Organizations: A Roadmap
Watch Now
Abstract:
In today's market, the success of an organization depends heavily on how it manages its information security architecture. No organization wants to be in a situation where its cybersecurity fails to meet the standards demanded by the current threat landscape. Implementing and managing cybersecurity practices in global businesses involves assessing the current state of an organization's security; selecting, building, and deploying security policies and frameworks; providing training on security education and awareness; and repeatedly testing security systems for flaws.
Security implementation is a continuous process. It is essential for business leaders to ensure that their infosec teams are provided with sufficient resources and that everyone in their organization is well versed in basic security knowledge to avoid security incidents that result from human error. Thus, in addition to assessing and monitoring their organization's networks and digital assets, IT and security leaders must create a dynamic culture that implements business-friendly security measures and controls while maintaining seamless operations when collaborating with colleagues and stakeholders.
This webinar explains how to plan and implement ideal cybersecurity programs in large and global enterprises at the operative and management levels. In light of the shift in the current IT landscape toward cloud-based operations and storage, it has become essential for application and storage security teams to pivot their operations efforts to the virtual space, and the current security market is gearing up to do the same.
As security technology trends involve cloud security and DevSecOps, managerial efforts should address how to implement the best available security frameworks and information security management systems to manage risk and ensure business continuity. The webinar also discusses structural approaches to risk-based implementation and strategic security management design.
Key takeaways:
How to determine a clear and effective implementation approach using security progress ratings
The implementation frameworks available in the current market and their associated processes and procedures
How to ensure resource utilization and compliance
How to augment security programs with information security management systems
Speaker: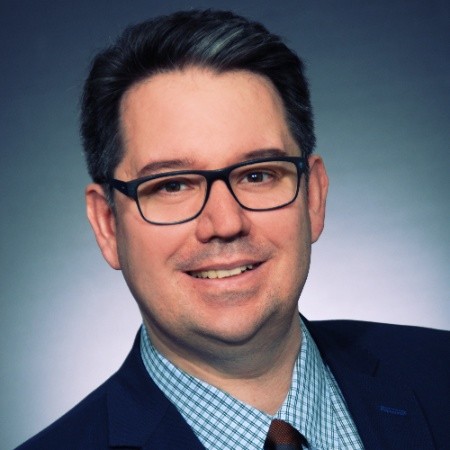 Matthias Muhlert, Chief Information Security Officer (CISO)
Bio: Matthias Muhlert is a highly qualified information security professional with over 20 years of diversified experience developing and implementing information security processes and leading information security governance programs. He currently focuses on providing leadership and strategic development for information security services within an international organization. Matthias is adept at handling international projects and working on multicultural teams in dynamic, fast-paced, data-sensitive environments. He is an expert in identifying and mitigating security risks through conducting business process reviews and developing appropriate plans and solutions. He is a strong communicator with excellent interpersonal and negotiation skills and the ability to develop and maintain mutually beneficial relationships with key project stakeholders. He enjoys being part of and managing, motivating, and guiding cross-functional project and information security teams and thrives in high-pressure, challenging working environments.
*Examples, analysis, views and opinion shared by the speakers are personal and not endorsed by EC-Council or their respective employer(s)