Date: May 11, 2022
Time: 8:30 a.m. EDT/1:30 p.m. BST/6:00 p.m. IST
Topic: Improving Ransomware Resistance by Enhancing Network Security
Watch Now
Abstract:
Over the last few years, ransomware has quickly become a top network security concern for businesses and security professionals. In 2021, SonicWall's threat intelligence recorded a 148% spike in global ransomware attacks. As computing and storage have moved to the cloud, network security professionals have increasingly shifted away from traditional measures to a multilayered defensive approach focused on protecting digital assets on traditional and virtual networks.
Network security professionals need to implement countermeasures designed to stay a step ahead of ever-evolving ransomware. Proactive approaches to combating ransomware attacks include artificial intelligence, machine learning, malware analysis, and continuous monitoring and analysis. In addition, to keep up with customizable ransomware that can be adapted to match its target, security professionals need to monitor both network traffic and off-network connections to ensure that business networks are gap-free. This webinar will discuss the best ways to implement multilayered network security approaches to defend networks against ransomware attacks.
Key takeaways:
The application of artificial intelligence and machine learning in network security
How to use malware analysis and sandboxing to mitigate the threat of customized payloads
How to build a comprehensive framework for securing applications, hardware, servers, virtual machines, containers, and more against ransomware
How to replace legacy systems and tools
The role of cloud-native security and immutable storage
Speakers: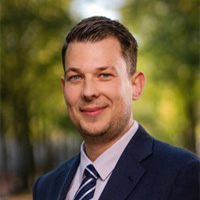 Paul Pols,Principal Security Specialist at Secura BV
Bio: Currently the lead for ransomware resilience at Secura BV, Paul Pols developed the Unified Kill Chain model at the University of Leiden. He holds a Master of Laws degree, a Master of Arts in applied ethics, and a Master of Science in cybersecurity.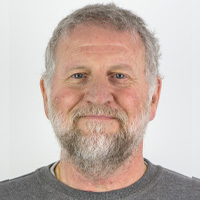 Roger Smith,Director of Client Security at CareMIT
Bio: A worldwide influencer and innovator in business security, Roger Smith is not your average risk management, business security, and cybersecurity director. He is funny, scary, on point, and focused on increasing global awareness and understanding of the risks associated with the cyber world. Not only is Roger a veteran, he is also an expert at creating and managing personal, digital, and business network security solutions for home users, small- and medium-sized businesses, and not-for-profit organizations.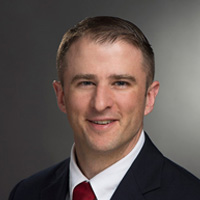 Justin M. Pelletier,Professor of Practice and Director of the Cyber Range and Training Center at Rochester Institute of Technology
Bio: As Director of the Cyber Range and Training Center at RIT's Global Cybersecurity Institute, Justin Pelletier trains student teams to perform network security assessments for partner organizations. In addition to this role, Dr. Pelletier is also a Professor of Practice in the Department of Computing Security, where he teaches at both the undergraduate and graduate levels, and brought the Hacking for Defense initiative to RIT. These roles allow him to oversee cybersecurity competitions that bring together the top global cyber talent. Dr. Pelletier holds a Bachelor of Science in computer science, a Master of Business Administration in Entrepreneurship, and a PhD in Information Assurance and Security. Outside of these roles, he is a combat veteran and serves as a major in the U.S. Army Reserves.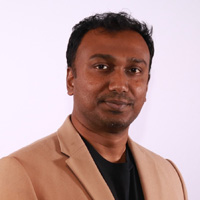 Sentil Velaytham,Senior Solutions Architect, ANZ, at Druva
Bio: A self-described technical evangelist, Sentil has worked with various organizations throughout his 20-year career, helping his customers solve their business problems and optimize their IT infrastructure. He has worked with various technology partners, including Druva, AWS, CISCO, and Microsoft. His grasp of network security fundamentals and the specifics of different technologies has allowed him to efficiently, cost-effectively, and elegantly address the challenges of poor technological integration. As a bona-fide champion of cloud technology and software as a service, he takes a minimalistic approach to technical management to ensure maximum output.
Moderator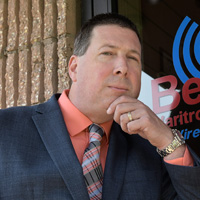 Scott Schober,President and CEO of Berkeley Varitronics Systems
Bio: In addition to being the President and CEO of Berkeley Varitronics Systems, a New Jersey-based provider of world-class wireless test and security solutions, Scott Schober is the author of three bestselling books on cybersecurity: Hacked Again, Cybersecurity Is Everybody's Business, and Senior Cyber. He is also a highly sought-after and world-renowned expert for live security events and media appearances, frequently appearing on ABC News, Bloomberg TV, CNN, and more to discuss various topics, including ransomware, wireless threats, drone surveillance, hacking, and cybersecurity for consumers and small businesses. Scott is in high demand: He also serves as the CSO and Chief Media Commentator for Cybersecurity Ventures and sits on several cyber advisory boards.
*Examples, analysis, views and opinion shared by the speakers are personal and not endorsed by EC-Council or their respective employer(s)