Date: May 13, 2022
Time: 10:30 a.m. EDT/3:30 p.m. BST/8 p.m. IST
Topic: Core Digital Forensics Skills for Investigating Cyber Incidents
Abstract:
Digital advances have enabled malicious actors to penetrate networks even in secure environments. Law enforcement agencies and other organizations use digital forensics to trace the path of a cyberattack by analyzing vast amounts of data and evidence. The role of a digital forensics investigator has evolved as organizations incorporate modern technologies into their operations, and security professionals must update their digital forensics skills and rethink their investigative approaches accordingly.
New technologies like cloud storage and the Internet of Things, together with the growth of the dark web, have created new and complicated challenges for digital investigators. Despite policy frameworks such as service-level agreements and Forensics-as-a-Service (FaaS) solutions, various problems still hinder cyber investigations. This webinar will shed light on the role of digital forensic experts in emerging virtual environments, discuss current digital forensics challenges and solutions, and offer digital forensics career advice for cybersecurity beginners.
Key takeaways:
Current trends and challenges in digital forensics, including FaaS
How to fill the skills gap in the digital forensics market
How forensic investigators can address the increased scope of cybersecurity
Speaker: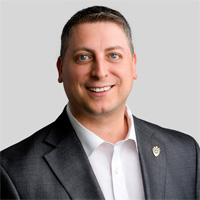 Robert Fried, Senior Vice President and Global Head of Forensics and Investigations, Sandline
Bio: Robert Fried is a seasoned expert and industry thought leader with over 20 years of experience in data collection and forensic investigations. As Senior Vice President and Global Head of Sandline's Forensics and Investigations practice, he leads day-to-day operations and oversees the forensic services offered to clients, including data collection, forensic analysis, expert testimony, and forensic consultation. Previously, he has held senior-level positions in digital forensic practices at global professional services firms and worked as a computer crime specialist at the National White Collar Crime Center. He has developed and instructed computer forensics and investigative training courses for federal, state, and local law enforcement agencies.
Robert holds a BS and MS in Forensic Science and certificates in Law Enforcement Science, Computer Forensic Investigation, and Information Protection and Security from the University of New Haven. He serves on the Board of Advisors for the Master's in Investigations program at the University of New Haven and the Global Advisory Board for EC-Council's Computer Hacking Forensic Investigator (C|HFI) certification.
Robert is a licensed professional investigator in Michigan and a licensed private investigator in New York. He is a frequent speaker at industry events, has been a guest on industry podcasts, and has been published in several professional publications. He has also authored the book Forensic Data Collections 2.0: The Guide for Defensible & Efficient Processes and contributes to PI Magazine, where he created the CyberSleuthing department and shares insightful content on topics relating to digital forensics, eDiscovery, data privacy, and cybersecurity.
*Examples, analysis, views and opinion shared by the speakers are personal and not endorsed by EC-Council or their respective employer(s)