Date: January 27, 2023
Time: 8:00 am MST/9 am CST /8.30 pm IST
Topic: Understanding the Role of MITRE ATT&CK Framework in Incident Response
Watch Now
Abstract: Cybersecurity incidents have been a major issue for corporations and governments worldwide. Commercializing cybercrime for profit, extortion (also known as ransomware), and fraud necessitate enterprises to take proactive countermeasures to establish a robust incident response plan to curb security incidents.
The MITRE ATT&CK is short for MITRE Adversarial Tactics, Techniques, and Common Knowledge (ATT&CK). The MITRE framework helps incident responders learn the operational art of getting into the mind of the threat actor to build a strategic security methodology. The MITRE ATT&CK framework is a knowledge base and model for understanding cyber adversary behavior, attack lifecycle, and the methodology used to compromise a target.
This webinar focuses on how incident response teams can leverage the MITRE ATT&CK adversarial tactics, techniques, and practices and how to implement repeatable and scalable cyber detection and response practices.
Key takeaways:
Understanding how a proactive offense provides the best defense to the dynamic cyberthreat landscape
What are the common tactics and techniques and actual activity carried out by the adversary?
How to apply the MITRE framework to your operational and incident response readiness
Speaker: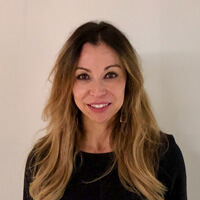 Marlene Veum, Independent Cybersecurity Consultant & Advisor, Web3 and Decentralized Technologies
Bio: Marlene Veum is a senior-level cybersecurity professional with vast experience providing strategic and technical direction in secure product and service delivery, architecture and assurance, risk management, and compliance oversight. She's led multimillion-dollar security and technology initiatives, threat intelligence, and critical operations that support national and international IT enterprises and cloud services. She is also an expert in implementing secure architecture, identity and access management services, technical security controls, risk management, and compliance programs following the U.S. and international banking, financial services, healthcare, export laws, and various privacy mandates.
Marlene has a track record of successfully leading secure cloud development operations in encryption standards, virtualization, configuration management, continuous monitoring, service reliability engineering, and vulnerability management. She has travelled to over 14 countries and performed audits, risk assessments, and forensic reviews as part of her international experience. She oversees mergers and acquisitions security assessments and integrations, ensuring that critical security vulnerabilities and audit findings are sufficiently mitigated in acquired products, services, and assumed IT infrastructure.
*Examples, analysis, views and opinion shared by the speakers are personal and not endorsed by EC-Council or their respective employer(s)