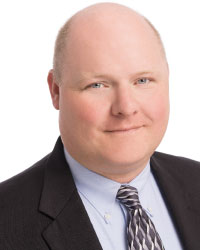 Speaker Mark A. Houpt,
Designation: Chief Information Security Officer at DataBank
Topic: Stay home. A Career in Cyber Security will come to You.
Date of Webinar: 14th Apr, 2020
Time and Location: 8:00 am CST/ 6:30 pm IST/ 1:00 pm GMT
Watch Now
Speaker Bio:
As Chief Information Security Officer of DataBank, Mark brings over 25 years of extensive information security and information technology experience in a wide range of industries and institutions. Mark joined DataBank in September of 2017 with the acquisition of Edge Hosting (CISO since 2015). In his leadership position, Mark's responsibilities include strategic planning, oversight of security, and compliance, as well as providing subject matter expertise for developing and maintaining a comprehensive and integrated information security and compliance program.
Topic Abstract:
We are all of a sudden living in a very uncertain world. Despite all of the chaos around us, most IT and cybersecurity jobs are classified as "essential" or National Critical Functions. As cybercriminals and nation-state actors take advantage of the diverted attention and attack systems at an alarming rate, the need for cybersecurity is more than ever before. When this pandemic is over in a few months, the world of cybersecurity will still be grossly understaffed and need professionals like you to fill those ranks. This pandemic should not keep you from thinking about your future in cybersecurity. In fact, it should spur you to consider how to get there faster. With downtime, quarantines, and shelter-in-place orders all around the world, now may be the best time to pick up the books and get to studying for your next career!
This webinar will guide you through the process of determining which aspect or track of cybersecurity you are best suited for with your existing skills. Once you determine the best track for you, the webinar will further guide you to determine what certifications are best for you and then help you make the decision to transform those certifications into a formal, higher education degree in cybersecurity. Finally, the webinar will show you the benefits that an online degree can have for your career and the journey I took to get my online master's degree in Information Security and Assurance.
Join us for an exciting opportunity to learn from someone that has been in your shoes and made the decisions that you are now contemplating.
*Examples, analysis, views and opinion shared by the speakers are personal and not endorsed by EC-Council or their respective employer(s)