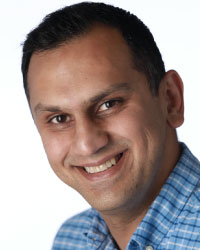 Speaker Shakeel Ahmad,
Designation:Director, Security Consulting, NTT Security UK&I
Topic: How to Overcome SOC Challenges Using a Service-Driven Model?
Date of Webinar: 23rd Dec, 2020
Time and Location: 1pm BST/ 6:30pm IST/ 4pm Arabian Standard Time
Watch Now
Speaker Bio:
Shakeel is a seasoned cybersecurity, enterprise technology, and services executive, with over 20 years of experience within the start-up and the corporate space. Shakeel has led teams responsible for delivering global SOCs for FTSE500 customers within financial, insurance, manufacturing, automotive and telecom sectors worldwide. Please join us to listen to Shakeel as he shares recurring patterns, lessons learned and a set of uniquely distilled principles through which global organisations are evolving their Security Operations and continue to implement Next Generation toolset and thinking using service-driven models.
Topic Abstract:
Apart from a SOC being a mandate for many industries, several organizations have understood the importance of having them as a proactive measure. Business leaders often consider outsourcing an option compared to having an in-house SOC. This webinar answers questions around the pros and cons of considering any of these options.
Key takeaways:
When is it a good choice to deploy an in-house SOC compared to outsource?
What are the technical building blocks?
What are the non-technical building blocks?
What roles are necessary and why?
How does a SOC benefit from a Service-Driven Model?
*Examples, analysis, views and opinion shared by the speakers are personal and not endorsed by EC-Council or their respective employer(s)