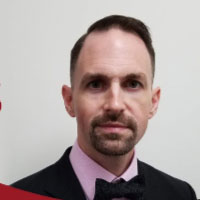 Name: Kris Thomas, Cybersecurity Risk Advisor, Deloitte
Topic: Ethics in Cybersecurity
Date of Webinar: 9th November, 2018
Time and Location: 9AM EST/7:30 PM IST/ 2PM GMT
Watch Now
Speaker Bio: Kris Thomas is a cyber-risk practitioner with Deloitte Risk and Financial Advisory. Kris has over 20 years of experience in solving complex problems and providing risk management solutions to government and commercial clients. He specializes in security and risk management, security architecture and engineering, and communication and network security.
Topic Abstract: Whether your role in the workforce is a penetration tester, an information security system manager, or a system user, you will likely face ethical dilemmas on a recurring basis. How are you prepared to handle this kind of situation? How is this related to cybersecurity?
This webinar will explore ethics in cybersecurity by identifying ways to plan for anticipated situations, prepare for unforeseen situations, and position yourself to make decisions without compromising your integrity.
*Examples, analysis, views and opinion shared by the speakers are personal and not endorsed by EC-Council or their respective employer(s)