Date: November 28, 2022
Time: 8.00 am PST,9.30 pm IST,11.00 am EST
Topic: MITRE ATT&CK Framework: How to Boost Your Security Backbone
Watch Now
Abstract: Effective CISOs are always looking for new methods to reassure their senior leaders that they are aware of and prepared for any potential risks to the firm. In today's rapidly evolving threat landscape, companies must handle the enormous task of threat awareness, which they can never accomplish entirely alone. That's why it's important to adopt an attacker's perspective and learn to make smarter decisions to avert costly attacks before businesses can be compromised.
Building a strong cybersecurity posture using MITRE ATT&CK is considered the gold standard. The Adversarial Tactics Techniques and Common Knowledge (ATT&CK) framework was developed in 2013 and first released to the public in 2015. This framework looks at cybersecurity from the point of view of an attacker. Through this unique point of view, you can learn about the most common techniques and tactics that attackers use.
Key takeaways:
What is the MITRE ATT&CK framework?
Who uses MITRE ATT&CK and why
The MITRE ATT&CK framework tactics and techniques
MITRE ATT&CK framework use cases
Speaker: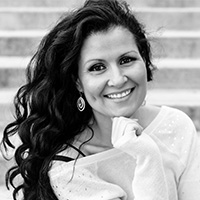 Eva Benn, Vice President and Chief Information Security Officer
Bio: Eva is a Senior Security PM Manager at Microsoft. She currently leads the Offensive Security PM team that secures Microsoft's largest and most important products and services across Edge devices, Windows OS and Devices, Xbox, Microsoft Game Studios, and more.
Eva has experience in various cybersecurity domains and Big 4 consulting. Her expertise has earned her multiple well-recognized industry certifications such as CISSP, C|EH, CCSP, and Security+. Aside from her lifelong obsession with cybersecurity, Eva is passionate about storytelling and distilling complex security problems into easy-to-understand concepts. As a proven thought leader, she has been an invited speaker at multiple security industry conferences and events.
She serves on the ISACA Puget Sound Chapter Board of Directors and is also a co-founder of Women in Tech Global, an organization that helps drive gender equality, diversity, and inclusion in tech.
*Examples, analysis, views and opinion shared by the speakers are personal and not endorsed by EC-Council or their respective employer(s)