Date: August 24, 2023
Time: 4:00 PM CEST | 7:30 PM IST | 8:00 AM MDT | 3:00 PM BST | 10:00 AM EDT
Topic: Navigating the Changing Landscape of Information Security Leadership: Best Practices
Watch Now
Abstract: The ever-evolving landscape of information security leadership has become increasingly complex, with emerging technologies, regulatory requirements, and threat actors. This panel discussion brings together industry leaders to share their experiences in navigating changes in information security leadership. The panelists will discuss the lessons they have learned, the best practices they have implemented, and the challenges they have faced in leading their organizations to a secure future.
Key takeaways:
recognizing the need for adaptability in information security leadership
building a culture of security that prioritizes ongoing education and training
implementing successful information security strategies through effective communication and collaboration
balancing security with innovation and business needs to achieve long-term success
the importance of regulatory compliance but not as the sole focus of information security leadership
Moderator: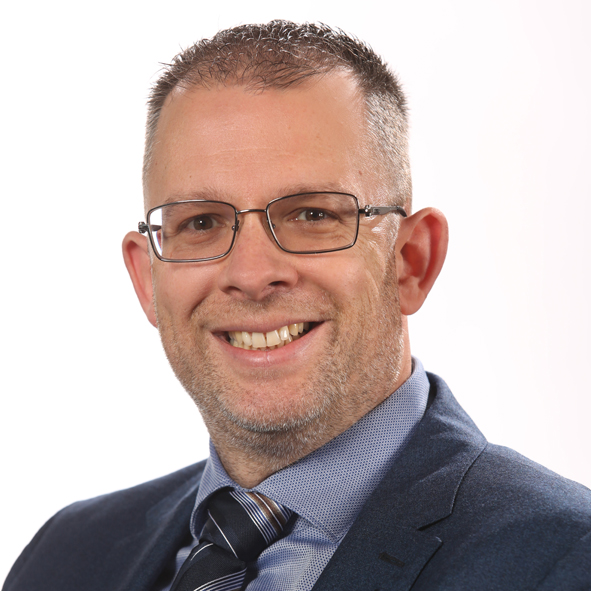 Patric J.M. Versteeg, MSc. | C|CISO | CISSP | CISM | CSX-P
Bio: Through continuous training and education, Patric J.M. Versteeg is positioned among the top specialists in information and cybersecurity. He has 20+ years of experience in delivering strategic planning, engaging leadership, sharp analysis, and custom solutions to help businesses stay secure in the ever-changing security landscape. He has built and led information and cybersecurity programs and teams around the globe, leading strategic information and cybersecurity change. Patric's primary interests lie in leadership, organizational behavior, and cybersecurity culture.
He holds the following certifications: CISSP, CISM, CISA, CRISC, CGEIT, CSX-P, CDPSE, C|CT, C|EH, E|CSA, L|PT, C|CISO, C|HFI, C|NDA, CIPP/e, CIPM, CIPT, FIP, CCSP, CCSK, S-ISME, S-DPP, C31000, PCS, and SABSA.
Panelists:

Alexandre Horvath, CISO at Cryptix AG
Bio: Alexandre Horvath has over 20 years of experience in multinational organizations on a global level. A motivator, innovator, leader, and security enthusiast, he has solid knowledge of privacy, data protection, and cybersecurity. He has successfully managed international cross-functional teams and major IT security and risk programs. He has over a decade of strategic, operational, and project management leadership expertise in IT security and risk management. Alexandre specializes in service management, risk remediation, and delivery of global projects. In his role as a leader, he manages the triangle of cost, quality, and speed to market while considering strategy as well as emerging security needs.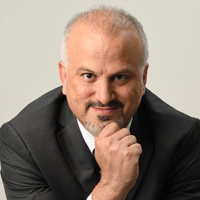 Dr. Erdal Ozkaya, CISO at Xcitium
Bio: IDC and CIO Online have recognized Dr. Erdal Ozkaya. He is known as a passionate, solutions-oriented professional with a comprehensive global background within the information technology, information security, and cybersecurity fields. He is committed to providing individuals and organizations with accurate, easily accessible information about cybersecurity and privacy issues in the internet age. Dr.Erdal is a collaborative team leader with his key areas of expertise spanning end-to-end IT solutions, management, communications, and innovation. He is also a renowned public speaker, an award-winning technical expert, a book author, and a writer of certifications (courseware and exams) for prestigious organizations such as Microsoft, EC Council, and other expert-level vendors.
Some of his recent awards are listed below: 2022: Global Cybersecurity Leader of the Year (InfoSec Awards) Best IT Blogs by Cisco (Top 5) DX Inspire Award Microsoft Most Valuable Professional Alumni Award Nomination by Western Sydney University 2021: Best CISO for Banking and Financial Sector CIO Online & IDC: Top 50 Technology Leaders, Security Magazine Top CISO Tycoon Success Magazine, Technology Leaders to Follow EC Council CEH Hall of Fame Microsoft Most Valuable Professional 2020: Khaleej Times "CISO Power List" Cybersecurity Legend by GEC Media Group "Superhero CISO" by Enterprise IT Top CISO by Security ME Magazine 2019: CISO Mag " Hall of Fame" and Cybersecurity Influencer of the Year, Microsoft Regional Director 2018: NATO Center of Excellence Award 2017: Microsoft Platinum Club (employee of the year), Security Professional of the Year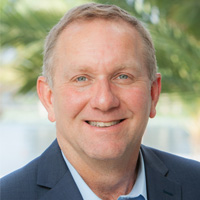 Dan Lohrmann, Field Chief Information Security Officer (CISO), Public Sector Presidio
Bio: Daniel J. Lohrmann is an internationally recognized cybersecurity leader, technologist, keynote speaker, and author. During his distinguished career, Dan has served global organizations in the public and private sectors in various executive leadership capacities, receiving numerous national awards, including CSO of the Year, Public Official of the Year, and Computerworld Premier 100 IT Leader. Lohrmann currently serves as the Field CISO, Public Sector for Presidio, a global digital services and solutions provider accelerating business transformation through secured technology modernization. Lohrmann leads cybersecurity advisory services for public sector clients at Presidio. Working with global CxOs and partners, Dan advises clients on cybersecurity best practices and solutions. He previously served as the Chief Security Officer (CSO) and Chief Strategist for Security Mentor, Inc., a security awareness and training company. Lohrmann led the Michigan government's cybersecurity and technology infrastructure teams from May 2002 – August 2014, including enterprise-wide Chief Security Officer (CSO), Chief Technology Officer (CTO), and Chief Information Security Officer (CISO) roles in Michigan. Dan has advised senior leaders at the White House, National Governors Association (NGA), National Association of State CIOs (NASCIO), the U.S. Department of Homeland Security (DHS), federal, state, and local government agencies, Fortune 500 companies, small businesses, and non-profit institutions. He has more than 30 years of experience in the computer industry, beginning his career with the National Security Agency. He worked for three years in England as a senior network engineer for Lockheed Martin (formerly Loral Aerospace) and four years as a technical director for ManTech International in a U.S. / UK military facility. Lohrmann is the co-author of Cyber Mayday and the Day After: A Leader's Guide to Preparing, Managing, and Recovering from Inevitable Business Disruptions, published by Wiley in November, 2021. Dan is also the author of two earlier books – Virtual Integrity: Faithfully Navigating the Brave New Web and BYOD For You: The Guide to Bring Your Own Device to Work. He has been a keynote speaker at global security and technology conferences from South Africa to Dubai and Washington D.C. to Moscow. Lohrmann holds a Master's Degree in Computer Science (CS) from Johns Hopkins University in Baltimore, Maryland, and a Bachelor's Degree in CS from Valparaiso University in Indiana. Dan also serves as a Senior Fellow at the Center for Digital Government.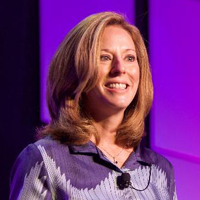 Michele Myauo, Ph.D., Managing Director at Accenture & Senior Security Executive, North America Public Services Security Lead
Bio: Michele Myauo, Ph.D., is a cybersecurity and IT executive, board member, author, speaker, and professor. Myauo has over 21 years of experience leading cybersecurity, IT systems engineering and services sales, and business execution globally across academia, industry, and government, including the U.S. Intelligence Community and departments such as Commerce, Defense, Energy, Homeland Security, and State. At Accenture, Myauo is a Managing Director and Sr. Security Executive leading the North America Public Services Security Industry, focused on empowering state and local governments, educational institutions, and non-profits in rapidly adopting secure and resilient cybersecurity solutions to innovate and achieve more sustainably. Myauo serves on the Global Advisory Board of the Certified Ethical Hacker (C|EH) and the National CyberWatch Center National Visiting Committee.
Before Accenture, Myauo held leadership positions in cybersecurity and IT at Microsoft and IBM. Myauo was also a professor at The George Washington University. Myauo holds a Doctorate in systems engineering from George Washington University, an M.S. in industrial and organizational psychology from the University of Baltimore, and a B.S. in psychology from Bethany College.
*Examples, analysis, views and opinion shared by the speakers are personal and not endorsed by EC-Council or their respective employer(s)