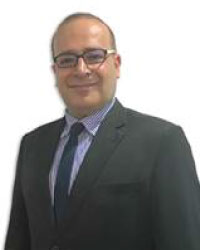 Speaker Dr. Meisam Eslahi,
Designation: Global Technical Director, Cybersecurity, EC-Council Global Services
Topic: Your remote teams may have been compromised, what next?
Date of Webinar: 23th Apr, 2020
Time and Location: 2:30 pm IST/ 5:00 pm SGT/ 12:00 pm KSA
Watch Now
Speaker Bio:
Dr. Meisam Eslahi is a cybersecurity professional with a proven record in managing and delivering a wide range of complex cybersecurity projects for many companies across the globe, mainly in banking, finance, insurance, and telecommunication industries. He has over 18 years of experience in the field of information technology, with 14 years dedicated only to cybersecurity both in IT and OT.
Topic Abstract:
Has your organization's network or system already been compromised? Is your data being stolen or has it already been breached? Are you under unknown risk? How do you ensure your cyber hygiene? In this webinar, Dr Meisam will discuss the importance of compromise assessment.
Compromise assessment is a comprehensive technical evaluation and analysis of an organization's infrastructure, endpoints, and servers to look for indicators of compromise or any evidence of malicious activities. It provides organizations with complete visibility to ongoing or past attacks, measuring the level of risk pose by them along with actionable and countermeasures.
*Examples, analysis, views and opinion shared by the speakers are personal and not endorsed by EC-Council or their respective employer(s)