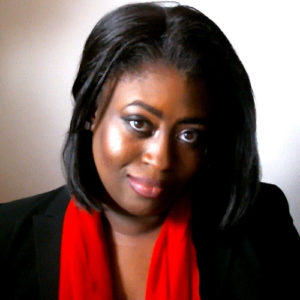 Speaker: Roxanne Kemp,PhD
Designation: Dean and Chief Academic Leader for EC-Council University
Topic: Women in Cybersecurity: Why Now Is the Best Time
Date of Webinar: 4th May, 2021
Time and Location: 8:30 AM MDT/ 8:00 PM IST/ 3:30 PM GMT
Watch Now
Speaker Bio:
Roxanne Kemp has over 20 years of experience leading and training effective teams. She is a U.S. Army veteran and a sought-after speaker and educator dedicated to providing higher learning and empowerment to those that need it the most. Roxanne coaches individuals and teams to maximize their potential and works with organizations to improve their quality, capturing the audience while sharing her journey from growing up on a small farm in Texas to joining the Army and embarking on a career in education. She has completed graduate and doctoral studies in business, educational leadership, psychology, and technology, equipping her with a wealth of knowledge and experience to positively influence the lives of others. Roxanne currently serves as the Dean and Chief Academic Leader for EC-Council University in Albuquerque, New Mexico, and as a Cybersecurity Professor and Subject Matter Expert for several universities.
Topic Abstract:
According to a recent study by the U.S. Department of Labor Statistics, working women experienced the worst effects of the COVID-19 recession. Schools closed, leaving mothers who provided the majority of the parenting without childcare. And women-dominated industries like hospitality and retail were some of the first businesses to lay off women workers. But while the pandemic was battering these businesses, the cybersecurity industry experienced a 400% increase in cyberattacks, causing a massive cybersecurity labor shortage. For these reasons and many others, women looking to enter the workforce should seriously consider pursuing a cybersecurity career. In this webinar, Roxanne will discuss the need for more women in cybersecurity and how women looking to start a new career in cybersecurity can get started.
Key takeaways:
Which cybersecurity jobs are in demand?
How to jump-start your career in cybersecurity?
How EC-Council University is supporting future women cybersecurity professionals?
*Examples, analysis, views and opinion shared by the speakers are personal and not endorsed by EC-Council or their respective employer(s)