Date: April 5, 2023
Time: 7:00 PM IST | 3:30 PM CEST | 2:30 PM BST | 5:30 PM GST
Topic: Why You Should Learn Ethical Hacking, Network Security, Digital Forensics, and SOC for a Perfect Launch Pad into Cybersecurity
Watch Now
Abstract: Cybersecurity is classified across various fields based on the function, scope of operation, and outcome of a security operation. These primary branches of information security include but are not limited to network security, security intelligence, incident analysis and recovery, continuous security management, and much more. Some of the best known educational pathways corresponding to these branches include ethical hacking, penetration testing, digital forensics, security operation center, etc. Industry experts consider these areas to be launch pads for aspiring cybersecurity professionals who wish to propel their careers. However, technological changes always impact these pathways, compelling adaptation, from a security perspective.
This webinar recognizes the state of these security pathways in the current landscape, where businesses are affected by the slowing economy and continuously evolving technologies as well as related impacts on security initiatives and operations. The webinar will also discuss how these major changes and evolutions affect the gender-inclusive initiatives of businesses that support the growth of women in the cybersecurity profession.
Key takeaways:
The current state of the following career pathways:

network security
ethical hacking
digital forensics
security operations

Which security pathway should an aspiring cybersecurity professional choose for a promising career?
Factors involved in the decision-making for choosing the best career pathway in security
How businesses can aim for higher participation and enrollment among women in information security efforts
Moderator: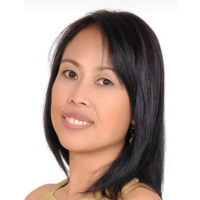 Irene Corpuz
Manager, Strategic Projects in a UAE Federal Government Entity
Information Security Auditor
Board Member, EC Council IMEA
Board Member and Co-Founder, Women in Cyber Security Middle East (WiCSME)
Bio: Irene Corpuz has over 30 years of combined experience in IT (IT Operations, Information Security, Governance, Risk & Compliance), Project Management, Strategic Planning, Quality, Excellence models, and ISO Auditing.
Irene is also a co-founder of the Women in Cyber Security Middle East (WiCSME) and is engaged in activities that support women and girls in their professional growth. She has received several accolades, including the Middle East Top 30 CISOs, Middle East Security Awards – Woman Executive, Most Innovative Security Project (London), and Stevie Awards Women in Security Awards (New York). Irene is considered a top influencer in the Filipino community in the UAE.
She's a regular speaker, a panel discussion participant, as well as a moderator at conferences.
She also currently volunteers at PMI-UAE Chapter Events as a moderator for its regular weekly webinars and regular volunteering activities at the PMI Head office.
Irene holds a Master of Science in IT and several industry certifications, including the following:
CISA (Certified Information Security Auditor)
C|EH (Certified Ethical Hacker)
PMP (Project Management Professional
PMI-ACP
ISO 27001 Lead Auditor & implementer, ITIL
Panelists: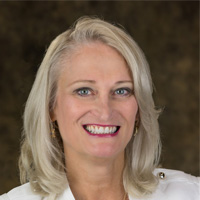 Lisa Bock, Author of Ethical Hacking: Penetration Testing
Lisa is an experienced author with a demonstrated history of working in the e-learning industry. She is a security ambassador with a broad range of IT skills and knowledge, including Cisco Security, CyberOps, Wireshark, biometrics, ethical hacking, and the IoT. Lisa is an author for LinkedIn Learning and an award-winning speaker who has presented at several national conferences. She holds an MS in computer information systems/information assurance from UMGC. Lisa was an associate professor in the IT department at Pennsylvania College of Technology (Williamsport, PA) from 2003 until her retirement in 2020 and has published five security-related books.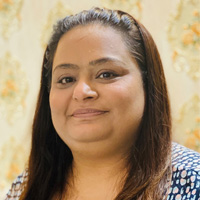 Mansi Thapar, Global IT leader, Migration Expert, PMP-Certified, Six Sigma Black Belt, Global Head of Information Security, Privacy Expert, GDPR Speaker, Mentor
Mansi is a strategic planner and thinker with 23 years of experience in all IT verticals, including information security, cybersecurity, privacy, program management, operations, business processes, business excellence, and analytics.
The above combination gives her an edge with regard to understanding business processes, people, and technology, allowing her to plan, monitor, and implement information security programs across the organization. She firmly believes in continuous learning and skill development. She has prestigious certifications/training such as PMP, Six Sigma Black Belt, ITIL, ISO 27001 Implementer, CIPR, PCI DSS, and CISSP Training.
Furthermore, Mansi firmly believes that we, as IT leaders, should share our knowledge and experience to give back to society. She has spoken at more than 50 conferences and participated in numerous webinars, seminars, panel discussions, and white papers to share cyber knowledge, in addition to several projects that uplift women in IT and information security.
She also mentors www.cyberpotter.com, which is an initiative run by students for students to educate students on cybersecurity.
Mansi is also on the advisory board for EC-Council's CASE certification, CyberED, and FDPPI and has received many awards in the information technology and security space. 
She has been honored as one of the Top 10 Women in Information Technology in India and won many Best CISO and Influential CISO awards, including Top 100 CISOs from Hottopics, Top 100 CISOs from the CISO platform for three years, and many more.
Mansi has also been a judge at many CISO Awards internationally; some examples include CISO Platform 100 and Top 100 CISO at Hottopics.ht (UK)
She moderated a panel on diversity and inclusion to increase GDP at IWIN, a non-profit initiative in India to uplift women in IT, IDG, ISMG, etc. She has spoken on various security topics in colleges and schools to motivate young talent to join the field of information security. For example, Mansi recently spoke at GISEC Dubai on how to reduce the diversity gap for women in IT.
Heba Farahat, Senior Red Team Consultant at Cysiv MEA
Heba works as a Senior Red Team Consultant at Cysiv MEA, where she aids companies in securing their business by discovering security flaws and vulnerabilities in their systems and applications.
She has worked on more than 100 projects across MEA in different sectors, including banking, telecom, healthcare, fintech, tourism, etc.
Besides her work, Heba participates in multiple mentorship programs and conducts training and talks that spread knowledge and awareness about cybersecurity.
She holds many technical certifications, including CRTE, CRTP, OSCP, eWPT, and the C|EH.
During her journey, she has been recognized by many international organizations, including the following awards:
2022 Women Ethical Hacker of the Year
2020 Rising Star Middle East
2020 Top 50 Women in Africa
2019 IFSEC Global Security Influencer.
*Examples, analysis, views and opinion shared by the speakers are personal and not endorsed by EC-Council or their respective employer(s)