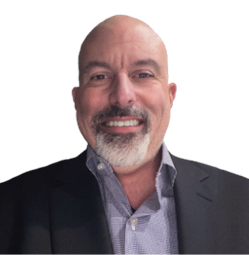 Speaker: Harris D. Schwartz,
Designation: Vice President Security Advisory, Aon
Topic: Why Incident Response Should Be the Next Thing You Automate
Date of Webinar: 26th May, 2021
Time and Location: 7:30 AM PDT/ 8:00 PM IST/ 10:30 AM EDT/ 3:30 PM BST
Watch Now
Speaker Bio:
Harris Schwartz is a Vice President within the Advisory Services practice. He leads the Cyber Resilience service line within the Cyber Solutions practice. Cyber Resilience services include IR Preparedness, Security Operation Capabilities, Crisis Management (BCP/DR), Industrial Resilience (IOT IIOT, ICS), CISO Advisory, Security Culture, and Insider Threat Program development. In addition, Harris provides virtual CISO (vCISO) and strategic advisory services, business development support and enjoys building partnerships and collaborating across the firm.
Prior to joining Aon, Harris was a leader in Nippon Telegraph & Telephone (NTT) Security Advisory Services practice running Executive Risk & Advisory (globally), which also included vCISO services to a wide variety of companies and industry verticals. Harris is an experienced Information Security professional with over 30 years of private sector experience developing and implementing comprehensive security, risk and investigations programs.
Harris has held senior leadership security roles at Levi Strauss & Company, Safeway-Albertsons, and The Walt Disney Company. Harris also has extensive experience building and developing global security programs, including cyber threat intelligence, data protection, privacy, and insider threat programs. Harris has extensive experience advising executives at Pharmaceutical and Biotech companies with cyber/physical security, insider threat programs, and supply chain investigations. Harris' experience transcends cyber into physical security areas, including domestic terrorism, personal security vulnerability assessments, building security audits, insider threat mitigation programs, and general investigations.
Key Certifications:
Certified Computer Forensics Specialist (CCFS-DOJ)
Certified Data Privacy Solutions Engineer (CDPSE)
Topic Abstract:
Automation will take over a majority of manual processes shortly. With the growth in the technology industry comes the possibility of risk, thereby increasing cyber incidents.
AI in the next decade aims to automate repetitive tasks across all industries, including cybersecurity. Incident response, an essential aspect of cybersecurity, must also be automated for ease in process and faster reporting. This webinar talks about the challenges and scope of implementation of AI for repetitive tasks in incident response.
Key takeaways:
A case study where AI was implemented during the cybersecurity incident response process
What incident response tasks could be automated in the next decade?
What challenges/limitations might professionals face while automating the Incident Response Process
What is the scope of implementing automation, considering the complexity of the future of cyberattacks?
*Examples, analysis, views and opinion shared by the speakers are personal and not endorsed by EC-Council or their respective employer(s)