Date: August 29, 2022
Time: 8 a.m. EST/5:30 p.m. IST/10 p.m. AEST
Topic: Why Cloud Security Is Essential for Organizations
Watch Now
Abstract:
Cloud computing and storage technology are changing the way businesses operate when it comes to features, cost, and functionality. The pandemic acted as a catalyst for enterprises to integrate cloud adoption for stable business continuity. However, adopting cloud technology is not free of risks. It has modified the traditional security posture built around on-premises data storage and generated a new attack surface that has stretched the security workforce thin. Because cloud computing is a relatively new technology, the rapid change in architecture and data migration has created a vacuum of related skill shortages, further adding to its existing challenges.
This change in attack surfaces creates more opportunities for cybercriminals to carry out malicious activities. As a result, it is imperative for CISOs and business leaders to understand and prioritize mitigating cloud security risks. One report found that 64% of organizations believe that their existing security capabilities have not kept up with the growing IT complexity of cloud environments (Veritas, 2020). Because security resilience is lagging in cloud technology adoption, it is essential for organizations to strengthen their cloud security.
Key takeaways:
How rapid cloud adoption is overwhelming security teams
Increasing demand for cloud security
Challenges to security implementation
Cloud security skills
Developing cloud security skills through certifications
Speaker: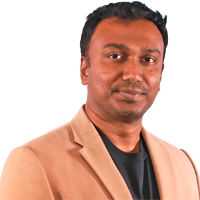 Sentil Velaytham, Senior Solutions Architect at Druva
Bio: A self-described technical evangelist, Sentil has worked with various organizations throughout his 20-year career, helping his customers solve their business problems and optimize their IT infrastructure. He has worked with various technology partners, including Druva, AWS, CISCO, and Microsoft. His grasp of network security fundamentals and the specifics of different technologies has allowed him to address the challenges of poor technological integration efficiently, cost-effectively, and elegantly. As a bonafide champion of cloud technology and software as a service, he takes a minimalistic approach to technical management to ensure maximum output.
References:
Veritas. (2020). The 2020 ransomware resiliency report. https://www.veritas.com/content/dam/Veritas/docs/ebook/V1117_GA_EB_2020-ransomware-resiliency-report_EN.pdf
*Examples, analysis, views and opinion shared by the speakers are personal and not endorsed by EC-Council or their respective employer(s)