Date: 26th Oct, 2021
Time: 10 AM EST/ 7:30 PM IST/ 3 PM BST
Topic: What is the Importance of Operational Technology Cybersecurity in Technological Advancement?

Watch Now
Abstract:
With our reliance on digital, sensory, and integrated applications on the rise, Operational Technology has become more critical than ever and set to skyrocket by 2025 according to Gartner. It means that becoming well versed in the nitty-gritty of Operational Technology is now essential to enhance productivity and minimize security challenges.
After a thorough analysis of security training and the roles and responsibilities of security professionals, the webinar on the importance of Operational Technology (OT) Cybersecurity in technological advancement will also cover how to proceed after a threat has been detected. A holistic comprehension of real-time threat detection, OT incident response, disaster recovery plans, a secure configuration process, and the patching procedure will give you an edge over your professional peers. Join Mirel Sehic as he deep dives into the world of Operational Technology to offer the information you need.
Key takeaways:
Understand the difference between IT and OT environments.
Gain a deeper insight into the threats that can be exploited in OT environments and work on their real-time detection
Set a clear path for OT cybersecurity incident response, configuration process, patching procedure, disaster recovery plan, and the overall maturity improvement.
Speaker: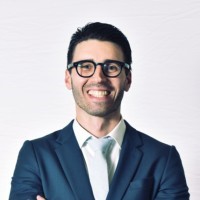 Mirel Sehic, Global Director Cybersecurity for Honeywell Building Technologies (HBT)
Bio: Mirel Sehic is the Global Director of Cybersecurity for Honeywell Building Technologies (HBT). Mirel has global experience working with engineering, operations, solution engineering, and sales teams across various Major Hazard Facilities (MHFs) as well as critical infrastructure.
Mirel is dedicated to addressing challenges and driving new growth opportunities, capabilities, and efficiencies. Mirel promotes best practice excellence ensuring productivity and performance improvements integrating Digital Operations, ICT, and Cybersecurity.
Mirel is based out of Atlanta, USA and holds a Bachelor of Engineering (Mechatronics and Robotics) with Honors, and Bachelor of Science (Mathematical Modelling) with Honors from Deakin University, Australia.
*Examples, analysis, views and opinion shared by the speakers are personal and not endorsed by EC-Council or their respective employer(s)