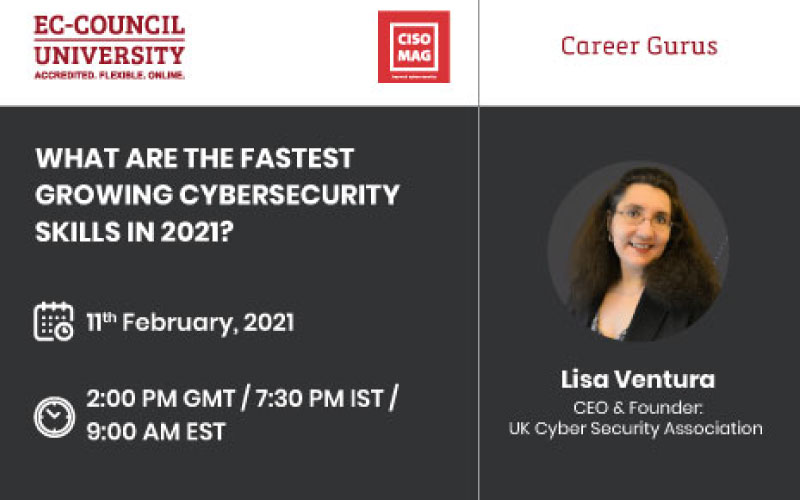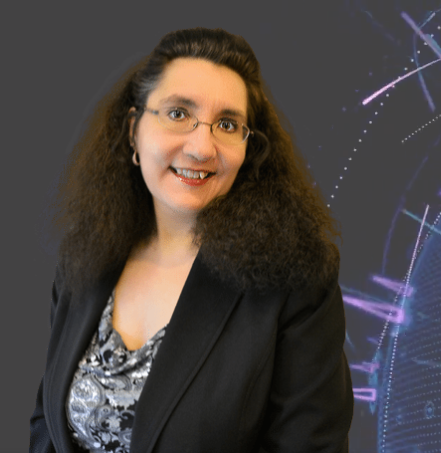 Speaker: Lisa Ventura,
Designation: CEO & Founder: UK Cyber Security Association
Topic: What Are the Fastest Growing Cybersecurity Skills In 2021?
Date of Webinar: 11th February, 2021
Time and Location: 2:00 PM GMT / 7:30 PM IST / 9:00 AM EST
Watch Now
Speaker Bio:
Lisa Ventura is an award-winning Cyber Security consultant and is the CEO & Founder of the UK Cyber Security Association (UKCSA), a membership association that is dedicated to individuals and companies who actively work in cybersecurity in the UK. She has over 10 years' experience in the cybersecurity industry and is passionate about raising awareness of being more cyber aware in business to help prevent cyberattacks and cyber fraud. She is a thought leader, author, and keynote speaker, and has been published in various publications globally. Her first book "The Rise of the Cyber Women: Volume One" was published in August 2020 and her second book "The Varied Origins of the Cyber Men: Volume One" was published in November 2020, both to great acclaim. Lisa is part of the Advisory Group for the newly created West Midlands Cyber Resilience Centre, sits on the board of Think Digital Partners, and is part of Cyber Security Valley UK. She is also a strong advocate for women in cybersecurity, the cyber skills gap, and neurodiversity. In 2020 she was named CISO Magazine's Infosec Superwoman of the Year.
Lisa's Twitter: @cybergeekgirl and @ukcybersecassoc
Lisa's LinkedIn: https://www.linkedin.com/in/lisasventura/
Lisa's Facebook Page: https://www.facebook.com/lisaventurauk/
Topic Abstract:
Digital dependency over time has started to blur the lines between digital and physical realities. This has resulted in the introduction of new risks. Now, cybercriminals can quickly turn any digital tool and use it as a digital weapon. The only thing that can help in this situation is an army of well-trained cybersecurity specialists with all the necessary skills.
Cybercriminals are constantly reinventing themselves according to the changing scenarios and cybersecurity professionals also need to reinvent their skillsets to match pace. According to a Burning Glass report, with the help of the fastest growing cybersecurity skills, candidates can gain a $15,000 salary premium in 2021. From application development security to threat intelligence, these skills are not limited to just IT professionals.
In this webinar, we will talk about the top trends and skills you need to be on the watch for in 2021 to build a successful cybersecurity career.
Key takeaways:
Top trends to track in 2021.
The must-have skill sets you need to attract future employers.
The demand for cybersecurity in the UK market.
*Examples, analysis, views and opinion shared by the speakers are personal and not endorsed by EC-Council or their respective employer(s)