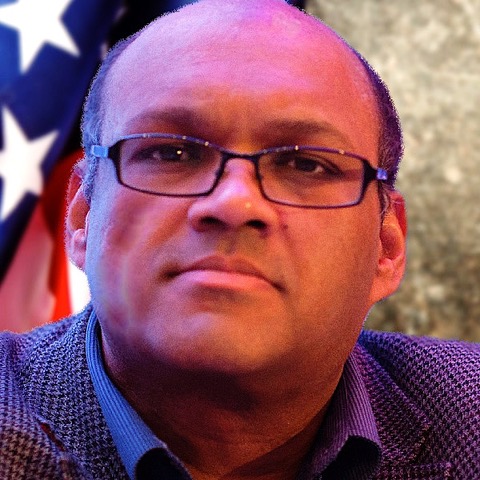 Name: Kris Seeburn
Designation: Chief Instructor – Cybersecurity, Professor – Cyberwarfare – National Defence University, Dept. of Justice, FBI
Topic: Understanding the White Hat Hacker and Career Prospects
Date of Webinar: 2nd May, 2019
Time and Location: 9am EST/ 6:30pm IST/ 2pm GMT
Register Now
Speaker Bio: IT/Cyber Security professional with over 16 years of experience in IT Auditing in numerous industries including Insurance, financial, aviation and healthcare with a proven track record of assessing system/network availability, security, and data integrity to identify, manage and reduce risks while ensuring global compliance. With added knowledge and evangelist on Blockchain, IoT, AI/Machine Learning and Analytics. Seasoned Speaker, Writer, Blogger on many cyber and associated regulatory as well as a set of varied topics. Has an in depth knowledge of Digital Forensics and has participated in quite a few Criminal Forensics cases for agencies such as Scotland Yard in UK working towards creation of cell site forensics amongst a few. Head of cyberwarfare and cybersecurity within USA-DOJ. Possess an extensive background in all stages of security audits, including planning, study, evaluation/testing of controls, reporting and follow up. Possess numerous industry certifications, including but not limited to: CISA, CISSP, CRISC, CEH, CISM and more. Engaged in personal contractual work in consulting, project management and training in Business, IT and IT Security whilst Working on freelance basis on key projects. With 21 years working experience with at least 20 years in Management including high-level positions. Professor in cybersecurity, cyberwarfare and Digital Forensics, Governance and Compliance. EC-Council – CHFI Advisory Board Member, EC-Council- Knowledge Review Committee Member, Serves on various Professional Committees and Boards. VP (Organizational Operations) & CTO of a Philanthropy organization. Consultant, Trainer, Coach and Mentor with a love of sharing knowledge. ICANN Member (NCUC) Non-Commercial User Constituency. Advisory & Cybercrime committee member New Security Foundation, past chair and ISACA Academic Relations and Liaison to INTOSAI Working Group on IT Audit amongst many roles. Winner of ISACA 2013-Harold Weiss Award for Outstanding Achievement for Contribution to the IT Governance Profession. The overall experience with Academia, Government and Private sectors brings and edge to not only training but understanding of educational delivery.
Topic Abstract: With the rapid development of IT technologies, hackers have become an integral part of this process. We keep hearing about computer security destroyers and the problems they cause from time to time. And these hackers cause much destructive problems making it difficult for other users to use the Internet safely. But have you ever heard of ethical hackers?
Well, they are hackers…but much more of the "good guys" than the usual destructive hackers. The ethical hackers are individuals who hack into computer network in order to asses or evaluate its security rather than with an intention for maliciousness or for a criminal act.
They are also known as white hat hackers who use hacking techniques in a legitimate and lawful manner. While regular hackers also termed as 'black hat hackers' use the process of hacking for a destructive purpose such as for phishing purposes. This is the major difference between an ethical hacker and a computer hacker.
Ethical hackers are hired by companies to hack into their systems and to report back with the weaknesses. This helps the company to learn which precaution to take. There are 5 phases to ethical hacking namely,
a) Reconnaissance
b) Scanning
c) Gaining access
d) Maintaining access and
e) Covering tracks
*Examples, analysis, views and opinion shared by the speakers are personal and not endorsed by EC-Council or their respective employer(s)