Date: November 30, 2022
Time: 11 a.m. CST/10.30 p.m. IST/12 p.m. EST
Topic: Guidelines for Improving Your Cloud Security Posture
Watch Now
Abstract: The rise of hybrid working norms and conversion to digital business models have paced cloud adoptions. While cloud adoption has streamlined critical business requirements, it has also increased the instances of data breaches on cloud infrastructure. With cyberattacks getting more sophisticated, organizations need to adopt more agile, sustainable, and resilient security strategies to mitigate cloud security risks.
There may be numerous reasons for cybersecurity breaches but weak security measures in protecting customer data top the list. Loosened security checkpoints allow hackers to access large amounts of sensitive data on cloud systems. With organizations dealing with multi-cloud deployments with different vendor-provided controls, it paves the way for misconfiguration issues, leading to vulnerability. To protect cloud service providers and their clients from the damaging repercussions of cyberattacks, awareness building with strong cyber hygiene is the only way forward. Join our webinar to understand the importance of cybersecurity hygiene to prevent attacks and accelerate threat detection.
Key takeaways:
Cloud Security Posture Management capabilities
Cloud Workload Protection Capabilities
The importance of shift left when moving to the cloud
Incorporating lessons learned to improve your threat detection
The importance of tailored threat analytics to defend against cyber attacks
Speaker: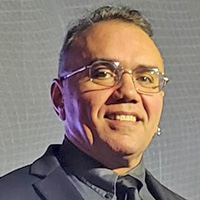 Yuri Diogenes, Principal PM Manager, MS CxE Defender for Cloud
Bio: Yuri Diogenes has worked at Microsoft since 2006 and is a Principal PM Manager, MS CxE Defender for Cloud . He is also a Professor at EC-Council University, where he teaches in the Bachelor in Cybersecurity Program. Yuri has published 28 books, mostly about information security and Microsoft technologies.
He has a Master of Science in Cybersecurity Intelligence and Forensics Investigation from UTICA College and is currently working on his Ph.D. in Cybersecurity Leadership from Capitol Technology University. In addition, he has an MBA and holds numerous certifications such as CISSP, MITRE ATT&CK® Cyber Threat Intelligence Certified, E|CND, E|CEH, E|CSA, E|CHFI, CompTIA Security+, CySA+, Network+, CASP, and CyberSec First Responder.
*Examples, analysis, views and opinion shared by the speakers are personal and not endorsed by EC-Council or their respective employer(s)