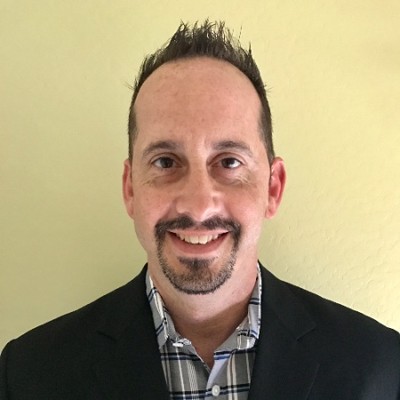 Speaker Dutch Schwartz,
Designation: Cloud Security Strategist,Amazon Web Services (AWS)
Topic: The Role of a CISO in Creating a Strong Security Culture
Date of Webinar: 29th Oct, 2020
Time and Location: 8:30 am MDT/ 8:00 pm IST/ 2:30 pm GMT/ 10:30 am EDT
Watch Now
Speaker Bio:
Dutch Schwartz has more than 20 years of experience in technology, having worked at five Fortune 500 companies as well as pre and post-IPO startups. He is a recognized thought leader in cybersecurity whose content routinely trends on cybersecurity forums like LinkedIn. A sought-after speaker, he participates in numerous industry panels, podcasts, and live streams. Having worked with more than 50 CISOs of Fortune 500 companies to help create cybersecurity solutions, he understands the evolution of CISO responsibilities and the challenges which security teams face. Dutch holds a Master's of Business Administration in Global Management and was formally certified as both a strategic planning officer as well as an instructor for the US Army. He melds his formal training with his practical experience in cybersecurity to develop cloud security strategies for customers of Amazon Web Services
Topic Abstract:
The purpose of this session is to provide insights into the forces shaping the new CISO (Chief Information Security Officer) role, success factors moving forward, and practical recommendations on how to improve. The audience for this session is CISOs, deputy CISOs, leaders considering a CISO career path, and security team members who need to gain perspective of the "C" suite.
The observations and lessons learned in the session are drawn from first-person interactions, interviews, and polls of CISOs and are supplemented with data from published research. The data was gathered primarily from Fortune 500 enterprise CISOs but also includes input from federal, public sector, and SMB CISOs.
The CISO role has evolved markedly since 2015 due to three primary forces: 1) Change in executive reporting structures, 2) Impacts of digital transformation, 3) Broader expectations beyond a sole focus on cybersecurity, which may include information technology risk, physical security, GRC (Governance, Risk, Compliance), and privacy.
Moving forward, CISOs can no longer frame their thinking of cybersecurity as a sunk-cost information technology requirement. The successful CISO in the 2020s will understand and speak the language of the business to the BOD (Board of Directors) and will influence security investment as a business enabler. This requires a change to enterprise security culture, business metrics, and creates new focus areas for security architects, engineers, and operators.
During the session, we'll review and discuss practical steps for engaging with the board and C-suite, influencing security culture, and guiding your teams beyond tactical activities to strategies that enable business success.
Key takeaways:
Tips on successfully speaking with your board of directors
Suggestions on engaging your peers to improve security culture
Techniques to enable your teams to think strategically to drive business in the 2020s.
*Examples, analysis, views and opinion shared by the speakers are personal and not endorsed by EC-Council or their respective employer(s)