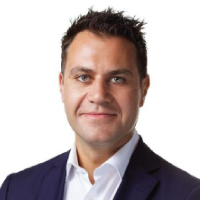 Name: Sean Duca
Designation: Vice President and Regional Chief Security Officer, Asia Pacific & Japan Palo Alto Networks
Topic: Supply Chain: the Weakest Link in Cybersecurity
Date of Webinar: 11th June, 2019
Time and Location: 2:30 pm IST/ 7:00 pm AEST/ 9amGMT
Watch Now
Speaker Bio:
Sean is vice president and regional chief security officer for Asia Pacific and Japan at Palo Alto Networks. In this role, Sean spearheads the development of thought leadership, threat intelligence and security best practices for the cybersecurity community and business executives.
With more than 20 years of experience in the IT security industry, he acts as a trusted advisor to organizations across the region and helping them improve their security postures and align security strategically with business initiatives.
Prior to joining Palo Alto Networks, he spent 15 years in a variety of roles at Intel Security, with his last position as the Chief Technology Officer for Asia Pacific. Before this, Sean was involved in software development, technical support and consulting services for a range of Internet security solutions.
Sean actively discusses security issues in mainstream media, including television, radio, print and security related broadcasts. He regularly participates in forums, conferences and panels, and provides intelligence on cybersecurity matters to the public and private sector.
Topic Abstract: Supply chains present a weak link for cybersecurity because organisations can't always control the security measures taken by supply chain partners. But is that the only concern? Supply chain can also include physical people on the network, open source software libraries, or devices connected and managed by third parties. This can create opportunities for cybercriminals to attack an organisation by first infiltrating a supply chain partner or the systems and software we become dependent on. Organisations and their partners need to be aware of this risk and act to protect each other to prevent material impact to an organisation.
*Examples, analysis, views and opinion shared by the speakers are personal and not endorsed by EC-Council or their respective employer(s)