Date: September 9, 2022
Time: 8:30 a.m. EDT/6 p.m. IST/8:30 p.m. AWST
Topic: Improving Security and Scalability with Blockchain and Edge Computing
Watch Now
Abstract:
With the increasing use of the Internet of Things and the cloud in business operations, traditional computing architectures are moving away from centralized networks to focus on endpoint devices, thus reducing latency and response time. Security and business continuity are growing concerns with the rapid integration of these technologies, which necessitate the storage of a large volume of data in real time. Edge computing and blockchain are two emerging technologies that have powerful implications for improving security and reliability in these areas and have thus generated significant interest among the cybersecurity community.
Edge computing can—despite certain limitations—address the challenges of storing and leveraging large amounts of data, reducing latency in cloud computing, and enhancing data privacy and security. Likewise, blockchain is transforming how businesses operate in digital ecosystems and can itself enhance the security and privacy of edge computing through its unprecedented capabilities for data storage and assurance. This webinar highlights the significance of combining edge computing with blockchain to reach levels of security and scalability that traditional cloud computing models cannot achieve.
Key takeaways:
The need for edge computing and edge intelligence
The impact of edge computing on current cybersecurity policies
The role of blockchain in edge computing security
How model optimization works for blockchain-based edge security
Speaker: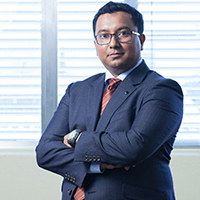 Dr. Mohiuddin Ahmed, Lecturer of Cybersecurity, Edith Cowan University
Bio: Dr. Mohiuddin Ahmed is an eminent cybersecurity lecturer at Australia's prestigious Edith Cowan University who has been educating the next generation of cyber leaders and conducting research to disrupt the cybercrime ecosystem. His research is focused on ensuring national security and defending against ransomware attacks.
Mohiuddin has edited several books and contributed articles to The Conversation. His research publications in reputed venues have received more than 2,400 citations, and he was listed as one of the world's top 2% of scientists for his 2020–2021 citation impact. Mohiuddin has secured several external and internal grants worth more than AUD 1.3 million and has collaborated with academia and the cybersecurity industry. He is regularly invited to speak at international conferences and public organizations and interviewed by the media for his expert opinion.
*Examples, analysis, views and opinion shared by the speakers are personal and not endorsed by EC-Council or their respective employer(s)