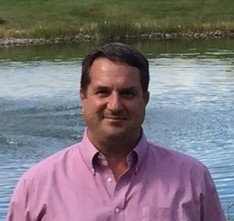 Speaker Steve Winterfeld,
Designation: Advisory CISO, Akamai
Topic: Security frameworks that can help protect your business
Date of Webinar: 28th Oct, 2020
Time and Location: 09:00 am MST | 08:30 pm IST | 04:00 pm BST
Watch Now
Speaker Bio:
Steve Winterfeld is Akamai's Advisory CISO. Before joining the team, he served as CISO for Nordstrom Bank and Director of Incident Response and Threat Intelligence at Charles Schwab. Steve focuses on ensuring Akamai's partners are successful in defending themselves and their customers as well as determining where we should be focusing our security platform's capabilities. Steve has published a book on Cyber Warfare and holds various certifications.
Topic Abstract:
Picking the right security framework to build your program on can be challenging. There are PCI and FFIEC for compliance, NIST or ISO for standards, SASE for strategy and MITRE ATT&CK for functions like SOC/Pen Testing. Ultimately frameworks provide structure and are your best protection from auditors or (if thing go horribly wrong) a class action lawsuit. This talk will walk through some of the best standards to leverage for your program.
Given the growing likelihood that a ransomware attack will occur, businesses can't afford to put all their trust on cyber-security measures to prevent attacks. While the traditional cyber defense mechanisms help in preventing conventional attacks, as the threat landscape continues to expand, businesses will need an all-encompassing strategy to help mitigate those risks. In short, they must become cyber resilient.
This discussion will explore the advancement of ransomware attacks and the impact that their disruptions have within the healthcare industry. Additionally, the importance of cyber resilience, how its prominence over the traditional cyber security approach as shifted strategy development and how organizations should treat cyber resilience as a matter of priority concern in their preparation for a ransomware attack.
Key Takeaways:
Map relationship of strategy, compliance and frameworks
Provide an overview of different frameworks and what they can provide
Discuss how to turn a framework into an active program
*Examples, analysis, views and opinion shared by the speakers are personal and not endorsed by EC-Council or their respective employer(s)