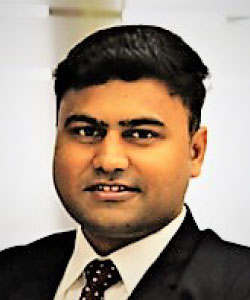 Name: Nikhil Agarwal,
Designation: Manager – Cyber Risk Advisory,
Organization: Deloitte,
Topic: Penetration Testing: Zero to Hero
Date of Webinar: 19th Dec, 2019
Time and Location: 2:30 pm IST/ 5:00 pm SGT/ 1:00 pm GST/ 9:00 am GMT
Watch Now
Media Partner: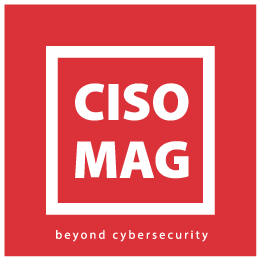 Speaker Bio: An innovative avant-garde cyber security professional, Nikhil is currently working as Manager – Cyber Risk Advisory at Deloitte, He is a Senior level cybersecurity executive lead in driving high-profile and high-impact projects and providing subject matter expertise across all Technical, Operational and Compliance security matters developing security blueprint enabling the business to transform into new business areas and capabilities.
Nikhil is also Founder of Youth Cross Foundation, an active speaker & panelist in global cyber security conferences like Texas Cyber Summit (USA), BSides Canada, Thailand 2600, SACon, C0c0n, CISO Platform, CIO Summit, DSCI, CII etc. As a noted technology expert, who passionately share knowledge with the community, Nikhil have proven ability to work across cultures and serving more than 100 clients globally in Europe (Germany), Africa (Rwanda), Middle East Asia (UAE & Qatar), Asia Pacific (India, Sri Lanka) & South East Asian markets (Singapore, Malaysia, Thailand, Vietnam etc) from various industry.
Nkhil is having expertise in both Traditional cyber security practices like vulnerability assessment, penetration testing, secure application & network architecture review, compliance audits, cyber forensics, cloud security etc. to Next-Gen cyber security practices like Red Teaming, Shadow IT, Cyber Threat Intelligence (CTI) , Operational Security (OPSEC), Open Source Intelligence (OSINT), Darknet Monitoring etc.
Topic Abstract: Penetration testing is a bizarre activity. It's a vocation for good individuals with the capacity to accomplish terrible things. You break into organizations through their technology and afterward give them where their shortcomings lie so they can fix them. Frequently organizations use penetration tests not on the grounds that they really need to test the security of their assets yet rather as a method for pacifying an auditor or showing compliance. In the event that the inspiration is basically to meet unbending compliance necessities, at that point the results are frequently not helpful.
If you are a penetration tester or an aspirant this session is going to give you a clear insight about what is penetration testing and what is exactly needed for becoming a champion in this field of cyber.
*Examples, analysis, views and opinion shared by the speakers are personal and not endorsed by EC-Council or their respective employer(s)