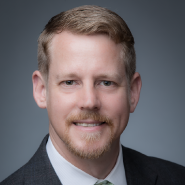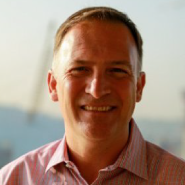 Name: David Nagrosst (Managing Partner, Zoomlink Partners), Jason Wells (Founder and Managing Director of Scienexus)
Topic: Multidimensional Cyber Attacks
Date of Webinar: 19th September
Time and Location: 4:30pm SGT/2:00pm IST/8:30 am GMT
Watch Now
Speakers Bio:
David Nagrosst: He is an international leader with over 20 years of experience in business, sales and providing IT Security, Cloud, and Datacenter Solutions to Organizations from Start-up to Fortune 150. He has provided strategic, operational, business (PNL) and sales leadership to high-performing teams in business development, sales, pre-sales solutions, consulting, engagement and bid management, leading senior teams in the United States and across Asia in Singapore, Hong Kong, China, India, Japan & Australia.
Presently, David is serving as business and technical advisor to several startups wishing to do business or expand their business in Asia. Previously, he held senior positions in Consulting, Software, Telecom, and Startup companies with expertise in Financial Services and knowledge and experience in many other industries such as E-commerce, Education, Construction, Retail, Internet Advertising and Publishing.
David is also an international keynote & workshop speaker, member of ISC2 Singapore Chapter, and a contributor to several international publications including the Singapore Business Review.
Jason Wells: Jason Wells is the Founder and Managing Director of Scienexus. His 25-year plus background in Operational Risk, Security & Intelligence has led to a company focused on delivering innovative multi-discipline solutions. His belief is that experience, expert knowledge and multi-discipline teams that take measured risk maximizes collective value and success.
Professionally Mr. Wells holds a BSc (Honor's) with Diplomas in Economics and Infor¬mation Technology and a Post Graduate Diploma in Security and Risk Management from Leicester University and a professional certification in Anti Money Laundering. His academic knowledge is enhanced by having been qualified as a Certified Information Systems Security Professional (CISSP) and Prince2 Project and Change Manager.
Topic Abstract: In this session we will explore some primary elements and themes of multi-dimensional attacks using two example cases and possible strategies on how to protect against them. It will cover intelligence gathering through offline (surveillance), social engineering, and hacking.
*Examples, analysis, views and opinion shared by the speakers are personal and not endorsed by EC-Council or their respective employer(s)
Watch The Webinar