Date: April 14, 2022
Time: 11:30 a.m. EDT/4:30 p.m. BST/9 p.m. IST
Topic: Skills, Trends, and Challenges in Modern Network Defense
Watch Now
Abstract:
Emerging technologies are transforming global network security environments and perimeter security. Advancements in cloud computing and storage, the Internet of Things, and remote access have challenged IT professionals to implement innovative and sustainable security frameworks that address new attack vectors, evasion techniques, and vulnerability exploits.
As the cyberthreat landscape evolves, traditional approaches to network security have been overturned, and the industry skills gap continues to grow. It is crucial for cybersecurity professionals to keep up with network security trends and challenges and hone their network defense skills. This webinar will shed light on existing network security challenges and help employees and businesses understand emerging frameworks, technologies, and network security skills.
Key takeaways:
Current trends and challenges in the network security landscape
How emerging technologies are impacting traditional security
In-demand skills for network defenders today
How changes in industry standards and compliance are affecting businesses
Speaker: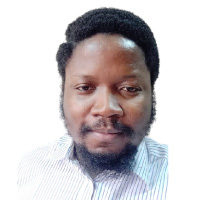 Oriyomi Fowler, Cybersecurity Expert
Bio: Oriyomi Fowler is an award-winning, industry-respected technology enthusiast, CISO, author, and speaker. He has over a decade of experience building cybersecurity and privacy programs that drive innovation in the fast-moving consumer goods, internet service provider, and system integrator markets. An effective leader who has built trusted business partnerships, Oriyomi is passionate about architecting strategic solutions, enabling resilience, and incorporating core principles driving digital transformations. He does this with agile, forward-thinking security strategies that consistently transform in alignment with businesses to deliver consistent system performance with security throughout ecosystems amid constant and changing threats. He believes in raising awareness, influencing positive change, and using forward-thinking methods to lead digitalization. He currently sits on EC-Council's Global Advisory Board on Network Security and is an Executive Member of the CyberEdBoard Community.
*Examples, analysis, views and opinion shared by the speakers are personal and not endorsed by EC-Council or their respective employer(s)