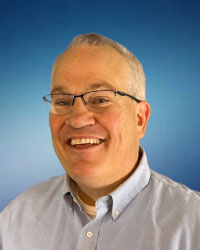 Speaker Kyle Parrish,
Designation: Director, Technology Risk, Head of Resiliency Center of Excellence
Topic: Make sure your Disaster Recovery Plan works when you need it
Date of Webinar: 30th Apr, 2020
Time and Location: 8:00am EDT/ 5:30pm IST/1:00pm BST
Watch Now
Speaker Bio:
Kyle Parrish currently serves as the Head of the Technology Resiliency Center of Excellence for a global financial services and brokerage firm, working to seamlessly connect the worlds of business process management and disaster recovery. Leading technology resiliency efforts is a natural fit in a career that spanned roles in systems administration, identity and access management, enterprise architecture, data management, and performance engineering.
Topic Abstract:
We all now know that it is not "if" a disaster strikes, but "when." Threats loom everywhere. It is hard enough to run a successful business when things are not going well, but surviving and even succeeding when disaster strikes can seem impossible. Proper disaster planning improves your odds.
Disaster comes in many forms, with the COVID-19 pandemic at the forefront. The Pandemic is here today, worldwide, impacting us all. And while it represents the primary threat today, it did not replace insider threats, ransomware, and natural disasters; rather, it piled on top of it. When considering resiliency and disaster recovery, knowing your environment, understanding your business, and planning for a broad range of scenarios is vital. Smart businesses build strategies and plan to ensure resiliency, while those who don't are forced to respond on the fly. Worse still, those who wait to plan might not survive.
In this webinar, we will talk about how businesses can prepare. We will survey the landscape of resiliency and disaster recovery planning, providing the groundwork for moving forward and developing plans and strategies that might make the difference between whether a business survives the next disaster or not.
*Examples, analysis, views and opinion shared by the speakers are personal and not endorsed by EC-Council or their respective employer(s)