Date: April 8, 2022
Time: 8. a.m. MST/5 p.m. CEST/8:30 p.m. IST
Topic: Zero-Day Vulnerability Response: A Case Study of Log4j
Watch Now
Abstract:
In December 2021, the discovery of a zero-day vulnerability in Apache Log4j, a Java-based logging framework, sent shockwaves through the security community. A zero-day vulnerability is a security flaw in a software product or system for which no patch or update is available. This means that the Log4j exploit represents an imminent threat to the internet, corporations, and governments: If patches are not released for later versions of Log4j, cybercriminals will be able to leverage this vulnerability to their advantage.
To reduce the risks associated with zero-day vulnerabilities, mitigation strategies are essential. Early attack detection systems are used to evaluate and spot attacks in the event of a data breach before the threat escalates and spreads across networks. In this webinar, industry experts will discuss the impacts and importance of zero-day vulnerabilities like the Log4j exploit, as well as the steps that enterprises can take to combat them.
Key takeaways:
Why zero-day vulnerabilities are important
The role of security operations centers in addressing vulnerabilities like Log4j
Which mitigation strategies organizations should adopt to avoid cyberattacks stemming from zero-day vulnerabilities
Speaker: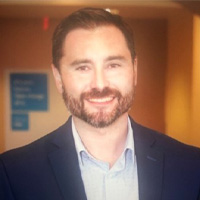 Ricoh Danielson, Vice President, and Chief Information Security Officer
Bio: Ricoh Danielson is an information security and digital forensics professional with over 15 years of expertise managing incident response and digital forensics matters for domestic and international clients. He is experienced in handling cyber breaches, security incidents, and digital forensics in the healthcare, financial, and retail spaces. Ricoh has partnered with law firms, government agencies, and private clients to provide digital forensics services for high-profile and newsworthy cyber incidents. In addition to being a cybersecurity professional, he is a U.S. Army combat veteran.
*Examples, analysis, views and opinion shared by the speakers are personal and not endorsed by EC-Council or their respective employer(s)