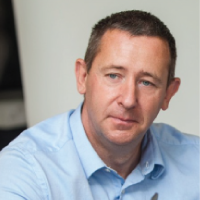 Name: Tom Brett
Designation: Training Portfolio Manager-BSI Cybersecurity and Information Resilience
Topic: Learn the 5 Phases of Ethical Hacking
Date of Webinar: 7th May, 2019
Time and Location: 3pm IST/ 9:30am GMT/ 6:00pm SGT
Watch Now
Speaker Bio:
Tom is an experienced trainer and consultant with over 25 years working in the IT industry in a broad number of disciplines. Tom holds a large number of qualifications from a number of academic and professional associations to include VMware, Microsoft, CompTIA, EC-Council and ISC2. He is also a member of a number of security related organizations to include the Anti-Phishing Working Group (APWG.org) and ISACA.
Tom's extensive knowledge in the fields of security, networking, systems management and development enables him to work and explain all aspects of information systems and not just one area.
Topic Abstract: This webinar is going to be an in-depth presentation about Ethical Hacking. Its 5 phases which are the building blocks and also a career guide on how to build your career in the Ethical Hacking industry.
Learn the 5 phases of Ethical Hacking:
Reconnaissance
Scanning
Gaining Access
Maintaining Access
Clearing Tracks
*Examples, analysis, views and opinion shared by the speakers are personal and not endorsed by EC-Council or their respective employer(s)