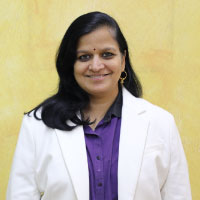 Speaker Satyavathi Divadari,
Designation: Director, Cyber Security at News Corp
Topic: IoT Security
Date of Webinar: 24th Mar, 2020
Time and Location: 2:30 pm IST/ 5:00 pm SGT/ 9:00 am GMT
Watch Now
Speaker Bio:
Satyavathi Divadari is the current Director – Cyber Security at News Corp. She is an information security leader with 21 years of experience in banking, telecom, and IT/ITES industries. She formulated and led the execution of several strategic enterprise security transformation projects that fetched a higher return of investment in her previous organizations CTS, Wells Fargo, Capgemini, IBM, and Tata Communications. Her beliefs include continuous learning, and she holds a variety of certifications.
She also holds voluntary leadership positions such as Leader of Cloud Security Alliance India Working group, Global Advisory member of EC-Council CTIA, and Board of Mentors of Women in Cybersecurity SIG of ISSA.
She is a noted speaker in national and international forums and an innovator with a paper pending patent.
Topic Abstract:
Considering the enormous penetration of Internet of Things in the human life, this session explores the trends of IoT, their usage in several use cases, data privacy and security concerns in usage, and, in detail, the case studies of popular cybersecurity attacks to dissect root cause and get the learnings.
*Examples, analysis, views and opinion shared by the speakers are personal and not endorsed by EC-Council or their respective employer(s)