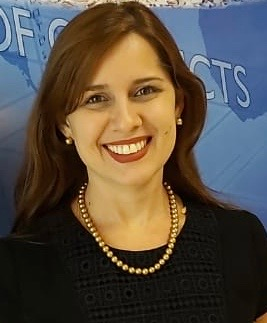 Name: Beatriz Silveira,
Designation: Cybersecurity Specialist
Topic: Introduction to Bitcoin Investigation
Date of Webinar: 29th Jan, 2020
Time and Location: 2:30 pm IST/ 5:00 pm SGT/ 10:30 am Dubai Time
Watch Now
Media Partner: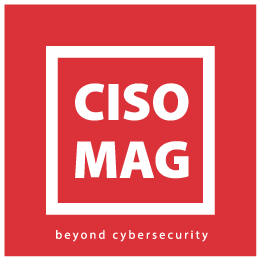 Speaker Bio: More than 15 years of experience in cyber intelligence and successful investigations related to cybercrime, cyber-enabled crime, complex frauds, financial and organized crime. Blockchain and Cryptocurrency investigator. Master in Social Defense and Conflict Mediation. Coauthor of the book "Cyber Investigations Handbook", published in Brazil. Instructor of Cyber Intel, Cyber Investigations Techniques, Cyber Law, Modern Investigation Techniques, Gender and Cybercrime, and other related subjects.
Topic Abstract: Bitcoin (BTC), cryptocurrency launched by Satoshi Nakamoto (pseudonym) in 2009, has become very famous as digital asset used to make transactions worldwide. It can achieve more than 405,000 transactions daily and can be valued at around 8,000 USD each btc.
According to the Financial Action Task Force (FATF):
"Bitcoins are units of account composed of unique strings of numbers and letters that constitute units of the currency and have value only because individual users are willing to pay for them (…) Anyone can download the free, open-source software from a website to send, receive, and store bitcoins and monitor Bitcoin transactions. Users can also obtain Bitcoin addresses, which function like accounts, at a Bitcoin exchanger or online wallet service. Transactions (fund flows) are publicly available in a shared transaction register and identified by the Bitcoin address, a string of letters and numbers that is not systematically linked to an individual. Therefore, Bitcoin is said to be 'pseudo anonymous'.
Even though this cryptocurrency has been used to foment the economy and facilitate world spread licit transactions, threat actors are also taking advantage of this digital asset, seeking higher degrees of anonymity in their criminal intents, such ransomware and other types of digital extortion or even to launder their profits. In this sense, is important to understand how to differentiate good and malicious transactions, as much as technically possible.
During the lecture, an overview of btc fundamentals and an introductory online open source investigation will be discussed.
*Examples, analysis, views and opinion shared by the speakers are personal and not endorsed by EC-Council or their respective employer(s)