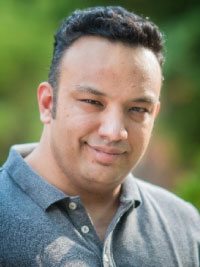 Name: Abhay Bhargav
Topic: Introduction to Application Security Automation
Date of Webinar: 25th July 2018
Time and Location: 8:00 PM Pacific Time
Speaker Highlight: Abhay Bhargav is the CTO of we45, a focused Application Security company. Abhay is the author of two international publications. "Secure Java for Web Application Development" and "PCI Compliance: A Definitive Guide". Abhay is a builder and breaker of applications, and has authored multiple applications in Django and NodeJS. He is the Chief Architect of "Orchestron", a leading Application Vulnerability Correlation and Orchestration Framework. He is a passionate Pythonista and loves the idea of automation in security. This passion prompted him to author the world's first hands-on Security in DevOps training that has been delivered in multiple locations, and recently as a highly successful training programs at the OWASP AppSecUSA 2016, OWASP AppSec EU and USA 2017. In addition, Abhay is delivering a workshop on AppSec Automation at DEFCON 26 and his products are being featured in BlackHat USA 2018 as part of the BlackHat Arsenal Showcase.
About the webinar: Scalable and Comprehensive Application Security is an essential requirement, especially for DevOps and rapid-release application. However, most environments today find it challenging to successfully incorporate a robust and resilient Application Security practice into their Continuous Delivery Pipeline.
To compound these challenges, Application Security Teams grapple with a host of capacity issues.
While applications may be rapidly delivered to customers, Application security still remains a massive bottleneck in your continuous delivery pipeline. Application security is critical because companies lose billions of dollars due to vulnerabilities in their applications. Apart from typical vulnerabilities like SQL Injection and Cross Site Scripting, vulnerabilities in authentication, authorization, business logic and cryptographic implementations are more prevalent and can cause massive damage.
The way to address these needs is to automate several aspects of application security. However, achieving scalable, repeatable, yet effective automation is of utmost importance to organizations, the world over. This talk is born out of over 6 years of experience of the author building out application security solutions and automation frameworks. He has seen it all. From implementation at Fortune 100 companies, to the most fast moving startups. In this talk, the author introduces the concept of Application Security Automation and details of the implementations, that work and how you, as a security professional can help your organization and your career with knowledge of AppSec Automation.
*Examples, analysis, views and opinion shared by the speakers are personal and not endorsed by EC-Council or their respective employer(s)
Watch The Webinar