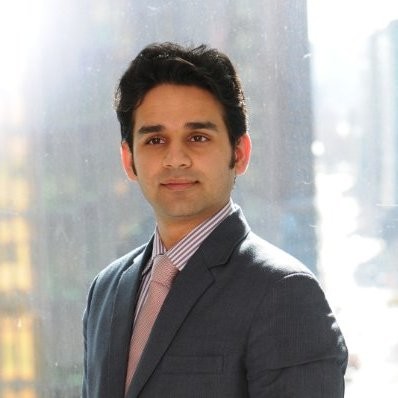 Speaker Umang Handa,
Designation: Director of Cybersecurity at a Big 4 Consulting Firm
Topic: Humans and AI in Cybersecurity: A Career Guidance
Date of Webinar: 29th Oct, 2020
Time and Location: 8:00 am EST/ 5:30 pm IST/ 12:00 pm BST
Watch Now
Speaker Bio:
Umang Handa is a Director in PwC Cybersecurity consulting with over a decade of experience in designing, architecting, implementing and running Next generation Cyber Security analytics and operations centers (NG-SOC). He has global experience of serving clients in Australia, Europe, North America and Africa.
He has developed a number of innovative methods in Artificial intelligence, machine learning and analytics to better help detect cyber incidents in an advanced fashion, as well as optimize SOC.
He is well versed with advanced security operations concepts such as cybersecurity data lake design, build and implementation, machine learning models, cybersecurity automation, cyber threat hunting and cyber threat intelligence.
He also holds master's degree in Cyber Security.
Topic Abstract:
Even though AI technology is transforming, few of the aspects in cybersecurity, humans still play a major role, in fact, they are the most crucial part. Even without AI, cybersecurity is still not very transparent to average users as well as tech savvy users. Adding AI brings in many new technologies which remain unexplained to many.
Most often, cybersecurity fights are between people where one side is launching attacks and those attacks are being safeguarded by the defenders at their computers in another place.
In this webinar, we will explain why humans cannot be replaced in AI for Cybersecurity.
Key takeaways:
Why is human involvement important in AI for Cybersecurity?
Job demand: AI for Cybersecurity
How a pathway should be made for a career in AI for Cybersecurity
Steps to build a Career in AI for Cybersecurity
Speaker's Journey in AI for Cybersecurity- A real Life Case Study
*Examples, analysis, views and opinion shared by the speakers are personal and not endorsed by EC-Council or their respective employer(s)