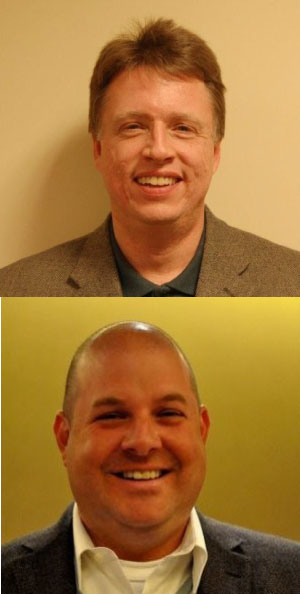 Speakers:
Bill Glynn, Security Product Manager, Core Security
Mike Lynch, Senior Sales Engineer, Core Security
Topic: How to Solve the Top 3 Struggles with Identity Governance and Administration
Date of Webinar: 14th Aug, 2019
Time and Location: 10am CST/ 8:30pm IST/ 4pm GMT
Watch Now
Speaker Bio:
Bill Glynn:
Bill Glynn is a Security Product Manager for Core Security. He has more than 25 years of experience in product management and is passionate about helping organizations efficiently and effectively manage identity access, while keeping security top of mind.
Mike Lynch: Mike Lynch has more than 25 years of experience in technical sales, product development, technical support and customer success. Currently, he is a Senior Sales Engineer for Core Security, focusing on Identity and Access Management (IAM), Vulnerability Management and Network Threat Detection.
Topic Abstract: Identity Governance and Administration solutions are more than an increasingly common security buzzword. They are integral solutions that work with your Identity and Access Management solutions to keep your network safe by giving context to access relationships and detecting when inappropriate access is provisioned.
In this webinar, our product solutions team will talk about, and explain how to solve, the three biggest struggles they see with IGA programs:
Visibility into identity management to ensure everyone has the right amount of access
Balancing the access demands of third-party users with security needs
Finding time to do more than the bare minimum for access reviews
*Examples, analysis, views and opinion shared by the speakers are personal and not endorsed by EC-Council or their respective employer(s)