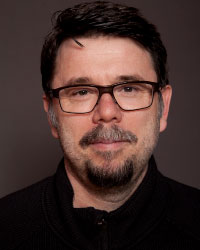 Speaker Jeffrey Moore,
Designation:Chief Product Security officer, Drager Medical
Topic: How to Secure Your Supplier Risk Management?
Date of Webinar: 22nd Dec, 2020
Time and Location: 9am EST/ 7:30pm IST/ 3pm BST
Watch Now
Speaker Bio:
Jeffrey is a seasoned cyber-security leader with a proven track record of advancing initiatives that align information security and business objectives in complex organizations.
He has just started at Dräger Medical as the Chief Product Security Officer
Leading a team of security specialists to help move the boundaries of medical device security.
Driving strategy with research areas to move the security needle in the right way.
Implementation of cutting-edge security tools to help protect both Dräger and our customers and their patients.
Prior to that, Jeff has worked at several Fortune 500 companies as well as the space industry where he was based out of Germany.
As one of hobbies, he spends a lot of his spare helping security start-ups understand the enterprise landscape.
Topic Abstract:
Digital transformation increases the number of vendors that your organization incorporates into its IT ecosystem. Each third-party, however, increases your company's cybersecurity risk. What used to be considered "trust but verify" has now become "verify then maybe trust."
Key takeaways:
What is supplier risk management?
Risks while onboarding new vendors
Security checklist
Role of a CISO to ensure secure onboarding of vendors
*Examples, analysis, views and opinion shared by the speakers are personal and not endorsed by EC-Council or their respective employer(s)