Date: November 29, 2022
Time: 9 am CST/8.30 pm IST/10 am EST
Topic: How To Become a Network Security Engineer In 2022?
Watch Now
Abstract: To become a network security engineer, you need basic computing and networking skills and a good hands-on learning experience. In the digital transformation era, where businesses increasingly utilize a wide range of technologies for their needs, digital infrastructure security has become of prime importance. In response, the demand for professionals capable of administrating security systems for organizational networks is proliferating, and the increasing quality and quantity of security risks further add to the cause. With growing technological demand for operational use, the technologies on the security front are also being developed rapidly to address a wide range of requirements and security threats.
Multiple technology giants and vendors have developed various solutions either as a suite or as standalone for easy integration and compatibility with the existing infrastructure. Aspirants today aiming for this lucrative and promising network and digital infrastructure security career are required to learn various skills from vendor-neutral and specialized perspectives. The current webinar aims to guide aspirants and upcoming professionals through the dos and don'ts of this career path to succeed and achieve a deeper and more thorough understanding of various elements involved with network security.
Key takeaways:
What do I need to learn to be a network security engineer?
How long does it take to become a security engineer?
Do you need a degree to be a network security engineer?
Is network security a good career?
Network security engineer job description
What does a network security engineer do?
Network security engineer skills
Network security engineer salaries
How to select a good network security certification?
Best training options
Pre-requisites of network security training program content
Which is the best certificate for network security?
Get the best network security training with EC-Council
Speaker: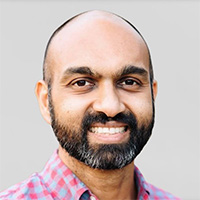 Durgesh Kalya, Director-Elect, SAFESEC Division, ISA
Bio: Durgesh K. is a cybersecurity professional with over 15 years of industry experience in the Manufacturing, Engineering & Design, and IT industries. He is also an advisory board member of the Safety and Security Division at the International Society of Automation (ISA), where he supports various ISA and division initiatives and spends most of his time supporting new initiatives in cybersecurity in the field of Operational Technology and Process Control System Safety. He holds a BS in Instrumentation Technology and a Master's in Computer Engineering. He is always eager to converse with anyone interested in starting their career in cybersecurity or taking their career to the next level.
*Examples, analysis, views and opinion shared by the speakers are personal and not endorsed by EC-Council or their respective employer(s)