Date: April 12, 2022
Time: 8 a.m. EDT/1 p.m. BST/5:30 p.m. IST
Topic: Why Addressing Cybersecurity Vulnerabilities Is a Top Priority
Watch Now
Abstract:
All businesses need to be vigilant in protecting themselves against cybersecurity risks and vulnerabilities—though considering the ever-expanding list of cybersecurity vulnerabilities, enterprises may sometimes feel as if they are waging a losing battle. Despite efforts to strengthen their defense mechanisms, organizations often overlook the importance of security in software and application design, deployment, and operations.
Effective security solutions must identify and fix cybersecurity threats and vulnerabilities at all stages, as even a small flaw or oversight can wreak havoc on a network. Cybersecurity experts must be involved in the design and implementation of security measures and in recognizing the security implications of the technologies organizations choose to deploy. The deployment of these technologies must then be supported by appropriate user awareness and education. This webinar will examine why security considerations are essential to organizations and explain how to avoid cybersecurity weaknesses that can jeopardize enterprise-level IT infrastructures.
Key takeaways:
How to recognize cases in which security needs to be considered
The role of cybersecurity professionals in responsible adoption and use of technologies
How omissions or shortcomings can introduce security vulnerabilities at various stages
Hard skills: security by design, security configuration, and vulnerability assessment
Soft skills: professionalism, awareness, and communication
Speaker: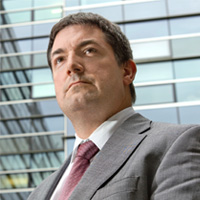 Steven Furnell, Professor of Cybersecurity, University of Nottingham
Bio: Steve is a professor of cybersecurity at the University of Nottingham, an adjunct professor at Edith Cowan University in western Australia, and an honorary professor at Nelson Mandela University in South Africa. His research interests include the usability of security technology, security management and culture, and technologies for user authentication and intrusion detection. He has authored over 350 journal articles and conference proceedings, in addition to various books, book chapters, and industry reports. Steve is also the editor of the journal Information & Computer Security, the Chair of Technical Committee 11 (Security and Privacy Protection) within the International Federation for Information Processing, and a board member and academic partnership committee chair for the Chartered Institute of Information Security.
*Examples, analysis, views and opinion shared by the speakers are personal and not endorsed by EC-Council or their respective employer(s)